All Articles
Texas Farm Credit recently announced a five-year commitment to sponsor the annual Texas A&M University (TAMU) agribusiness entrepreneurship program symposium, beginning next year. The rural lending co-op will kick off its sponsorship with the 2019 Texas Farm Credit Entrepreneurial Dreams Symposium, set for April 30 and May 1.
The symposium is a signature event of the TAMU Department of Agricultural Economics in the College of Agriculture and Life Sciences. Through the entrepreneurship program, agricultural economics students learn business start-up principles and conceptual planning.
Texas Farm Credit's sponsorship is part of its Passion Forward program, which aims to donate 2 percent of its net income to the communities it serves.
"We are committed to helping Texas A&M's entrepreneurship program continue its path of excellence and solidify it as the premier instructor of entrepreneurial education throughout Texas and the nation," said Mark Miller, Texas Farm Credit chief executive officer.
During the two-day symposium which culminates a year of study by ag economics students nearing graduation, students pitch their business plans to approximately 200 professionals for review and analysis, as well as connect with potential venture capital opportunities. Students meet venture capitalists, CEOs, presidents, vice presidents and founders of financial and lending institutions and small and large corporations spanning several industry sectors. Students have the opportunity to investigate a rural or metropolitan business of their choosing, from either a start-up or continuing business perspective.
"We appreciate Texas Farm Credit's commitment to assuring the rural entrepreneurship program continues to generate innovative, highly skilled students who are ready to launch new business ventures and spark innovation in the workforce," said Dr. Patrick Stover, TAMU vice chancellor for agriculture and life sciences and director of Texas A&M AgriLife Research.
Texas Farm Credit's gift will be used to attract lauded entrepreneurs and business people to speak at the symposium and mentor the students, as well as to enhance the event overall.
"On behalf of the students who spend nine months preparing their business plans and pitches, I want to express our appreciation to Texas Farm Credit for investing in the Entrepreneurial Dreams Symposium for the next five years and for enriching our students' potential to become entrepreneurs and business leaders," said Dr. Ed Rister, rural entrepreneurship chairman and associate department head.
Texas Farm Credit is a rural lending cooperative that finances agricultural operations, agribusinesses, homes and rural real estate, and offers a variety of insurance services. Headquartered in Robstown, Texas, it serves 100 Texas counties and is part of the Farm Credit System, a nationwide network of rural lending cooperatives established in 1916.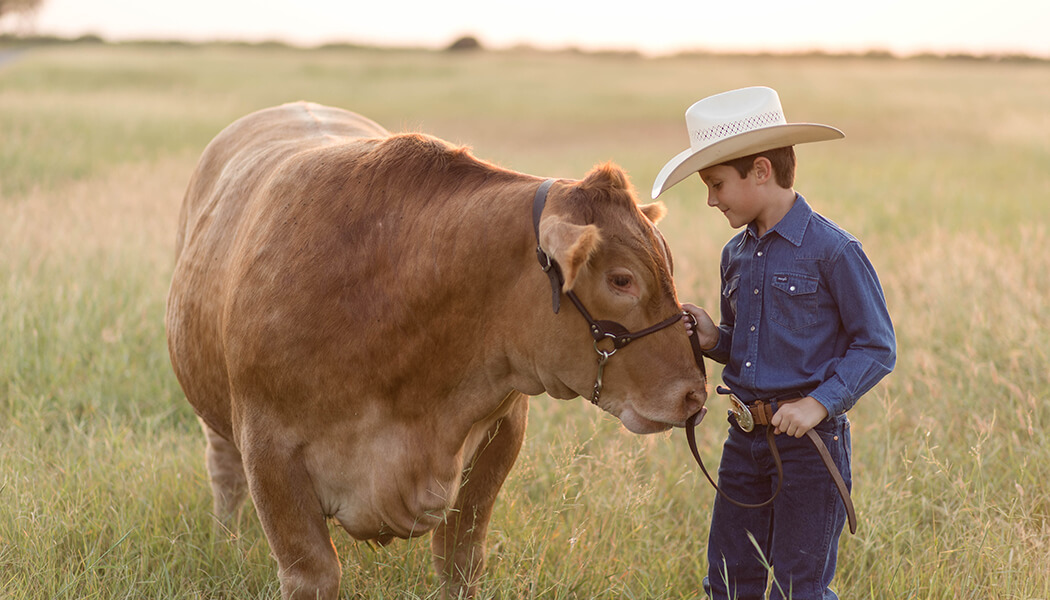 We Are Texas Farm Credit
As part of the nationwide Farm Credit System, we are here for rural communities from the Red River to the Rio Grande Valley. Find out more about who we are and how we serve our members.
Read Our Story