All Articles
Watts, branch manager in our Tyler office, recently returned from a two-week trip to China as part of his two-year experience in the Texas Agricultural Lifetime Leadership (TALL) program, which is administered by the Texas AgriLife Extension.
This was truly a once-in-a-lifetime trip. I know that China is not a top destination place for many Americans, and even I said that my TALL trip would be the only way I'd ever get to go. I now understand why it was selected as our international destination, and I would go back to visit in a heartbeat.
TALL is a two-year leadership program that develops future leaders in agriculture. One of the goals of the program is to increase understanding of agriculture in the context of today's complex economic, political and social systems, and our trip to China encompassed all that. China is the largest export market for U.S. products outside of North America, and our customers produce many commodities that go to China.
We visited well-known tourist attractions, such as the Great Wall of China, Terra Cotta Warriors, Tiananmen Square, Forbidden City and Three Gorges Dam, but the most valuable and best part of the trip was experiencing the country's incredible culture and people. Along the way we were welcomed by so many people and enjoyed many experiences—a group of kindergartners to see their school system, the home of a local resident for a home-cooked dinner and a tour of a local farm. Our tour guide and local guides also served as amazing translators, allowing us to have an open dialogue with non-English speakers about culture, trends, history and more.
The ag industry is vital to sustainability and food security for our growing population—both in the U.S. and abroad. With urbanization, regulation, immigration, water rights, we need as many leaders and ambassadors for agriculture as possible. Our voice needs to be heard, and we need to stand up for what is right. America is the best provider of quality food in the world. With the ongoing population growth, we need to align ourselves and stand together to continue to be a reliable source of the best quality food and fiber in the world.
What an honor it is to have graduated from the Governor Dolph Briscoe Jr. Texas Agricultural Lifetime Leadership Program. We attended 8 sessions during the two year program to study, in depth, a very diverse offering of producers, policy makers, and consumers in several cities, states, and countries. The friendships that came as a result of this opportunity will be cherished forever. I look forward to applying what knowledge, skills, and relationships I have gained through this program to better serve the ag industry.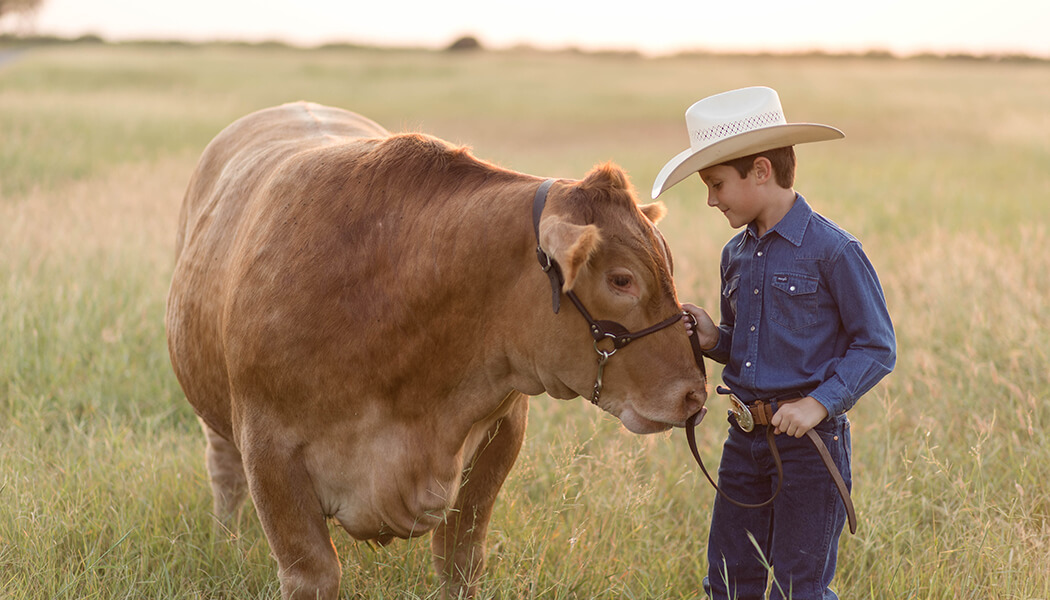 We Are Texas Farm Credit
As part of the nationwide Farm Credit System, we are here for rural communities from the Red River to the Rio Grande Valley. Find out more about who we are and how we serve our members.
Read Our Story