All Articles
Timber Industry
If money grew on trees, East Texas timber producers would have it made in the shade. But in the real world, the capital-intensive timber industry often partners with financial institutions in order to reach its goals.
One agricultural lender that has served East Texas timber producers for generations is Texas Farm Credit. The lending cooperative's expertise in timber valuation, harvesting and processing is part of the reason its Nacogdoches branch has been named Agribusiness of the Year by the Nacogdoches County Chamber of Commerce's Agriculture Appreciation and Awareness Committee.
"Timber is a large industry in Texas, and it affects the economy much more than people realize," said Angela Shannon, vice president of forest products lending, who has managed the Nacogdoches branch since 1998. "It's really become an area of expertise and focus for our office. More than half our business is for timber, forestry and sawmills.
"One thing that's unique about the industry is there are multiple products — everything from timberland to the timber itself, as well as equipment and processing facilities. Every deal is different. We tailor our financing and repayment schedules to match our customers' harvest cycles."
New Office in the Woods
To highlight the timber industry, the branch recently relocated to a 2.5-acre wooded property on the eastern edge of Nacogdoches. One sunny morning last month, about 150 people gathered to celebrate the cooperative's new chapter.
Cutting the red ribbon at the branch's new building at 3338 Park St. that day was a dream come true for Shannon. State-of-the-art technology, ample meeting space and lighter traffic are some of the benefits customers will notice at the new facility, which was built with native woods such as cypress, walnut, hickory, pine, white oak, magnolia and spalted pecan.
"Their knowledge of the industry is just invaluable," Shannon said of the staff. "Timber is a commodity like any other crop, and the valuation of that product is very important to our clients for income, tax planning and business plan purposes."
In addition to serving the timber industry, Texas Farm Credit finances rural real estate, cattle and poultry operations, homes and agricultural equipment, and offers a variety of insurance services. It even offers flexible underwriting for young, beginning and small farmers and ranchers.
Headquartered in Robstown, Texas, the lending co-op is part of the nationwide Farm Credit System, which was established in 1916 with a mission to provide reliable credit for agriculture and rural communities.
Giving Back to the Community
Farm Credit's mission goes well beyond financing.
"We also have a sense of responsibility to be good community members," Shannon said. "We see giving back to the community as an important part of our job, and are all involved in many activities in Nacogdoches County.
Texas Farm Credit also gives back by sharing its earnings with its borrowers, who are co-op members and owners. A borrower with an interest rate of 5 percent in 2017 effectively paid just 4.2 percent as a result of the patronage dividend distributed in April.
"That's another way we really bring value to our customers," Shannon said.
Texas Farm Credit will accept the Agribusiness of the Year award at the 17th Annual Agriculture Appreciation & Awareness Banquet, organized by the Nacogdoches County Chamber of Commerce's Agriculture Appreciation and Awareness Committee. For more information on the event, which will take place at 6 p.m. April 24 at the Nacogdoches County Exposition & Civic Center, contact the chamber at (936) 560-5533.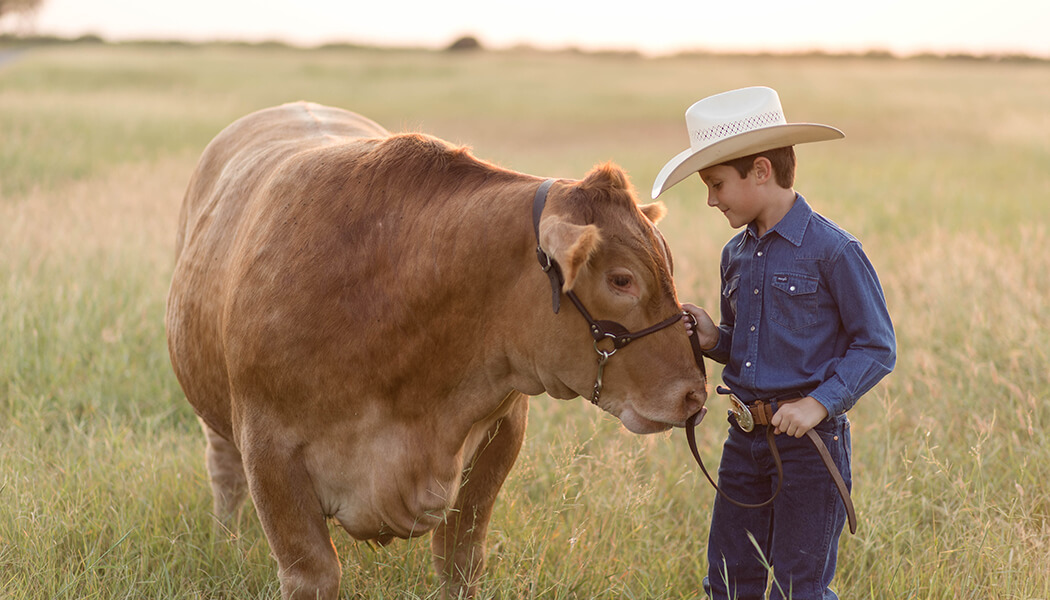 We Are Texas Farm Credit
As part of the nationwide Farm Credit System, we are here for rural communities from the Red River to the Rio Grande Valley. Find out more about who we are and how we serve our members.
Read Our Story