All Articles
The tenth annual Texas Farm Credit photo contest encouraged customers and employees from the Texas Farm Credit service area to submit photos of crops, livestock, farm families, wildlife, and outdoor scenery. The outpouring of beautiful photos we received will help build a 2022 monthly calendar that illustrates our region's rich diversity. Thank you to everyone who submitted photos and congratulations to these winners!
Texas Farm Credit 2022 Calendar
January
"Sunrise at Bar 17 Ranch" | Our horses enjoying the first frost of the new year in Buna, TX | Submitted by Karli Cherry
February
"Hooves Up" | My cousin's heifers were camera shy, but the leader picked up her leg showing she was tough on Wood Ranch in Calliham, TX | Submitted by: Ray Little
March
"Pot of Gold" | A double rainbow highlighting one of the best places on earth in Adamsville, TX | Submitted by Jordan Herbst
April
"Cowboy Wisdom" | Ranch Manager Melvin Scherer Jr. prepares for a day of working cows on the historic Martin O'Connor Ranch in Tivoli, TX | Submitted by: Jeralyn Novak
May
"Man on a Mission" | James Lander putting his mount out to pasture in Bishop, TX | Submitted by: Marsha Prukop
June
"Blanco" | Blanco poses for the camera like the handsome dude he is in Hankamer, TX | Submitted by: Nate Stoesser
July
"Amber Waves of Grain" | Clara carries the American flag through her Dad's grain on her Granny's farm in Robstown, TX | Submitted by Kayla Otahal
August
"Sunset in the Cotton Patch" | Two brothers beginning the night shift, grateful to be harvesting their favorite crop in Lyford, TX | Submitted by Courtney Wilde
September
"Velvet Antlers" | Two eight-point bucks with velvet still on their antlers grazing on our ranch in Hempstead, TX | Submitted by Kenneth Pilcher
October
"Punkin' Patch" | Scotti Lynn, granddaughter of employee Nancy Hickman, picks out a pumpkin just her size in Robstown, TX | Submitted by Sarah Drummond
November
"Pass It Down" | Asher loves farm equipment and his great grandpa loves teaching him all about it in Adkins, TX | Submitted by: Joslyn Jones
December
"Tractor's Stuck" | Texas was frozen in time during the record breaking 2021 snow and freeze in Whitehouse, TX | Submitted by Kacy Land
Notable Entries

Anissa Cervera

Annie McEntire

Austin Miles

Billy Leavitt

Brad Taylor

Brooke Vyvlecka

Cathy Jackson

Charmain Nelson

George Blasingame

Harlee Haley

Hillary Curry

Ivory Good

Ivory Good

Jennifer Turner

Jennifer Turner

Jennifer Turner

Jenny Balentine

Jeralyn Novack

Jeralyn Novack

Joeseph Nelson

Kayla Otahal

Kyle McManis

Kyra McClusky

Marlene Bell

Marlene Bell

Marsha Prukop

Mary Ross

Megan Derry

Ray Little

Stephanie Hack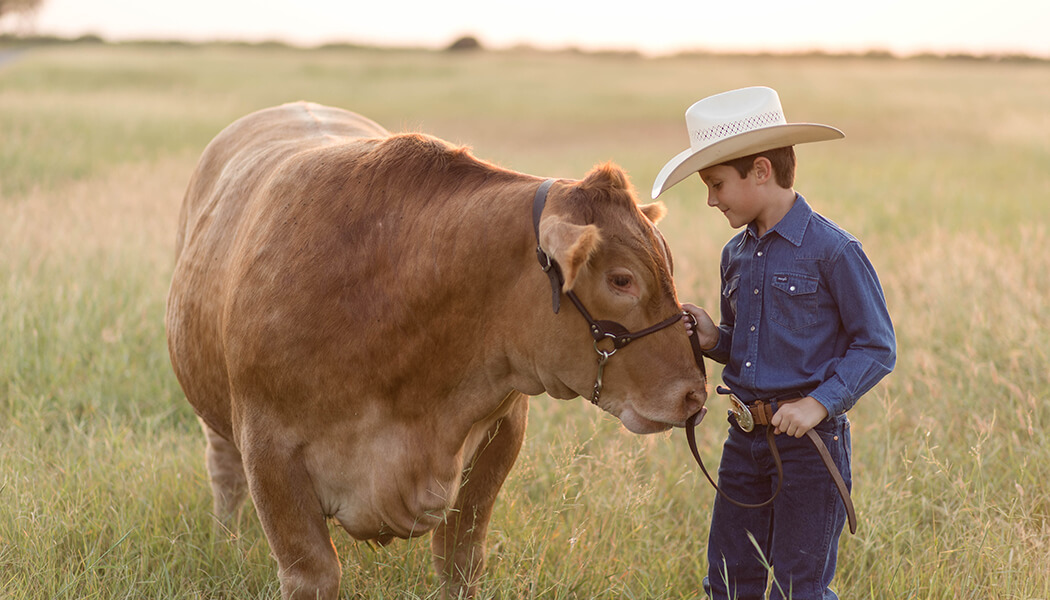 We Are Texas Farm Credit
As part of the nationwide Farm Credit System, we are here for rural communities from the Red River to the Rio Grande Valley. Find out more about who we are and how we serve our members.
Read Our Story