All Articles
The eleventh annual Texas Farm Credit photo contest encouraged customers and employees from the Texas Farm Credit service area to submit photos of crops, livestock, farm families, wildlife, and outdoor scenery. The outpouring of beautiful photos we received will help build a 2023 monthly calendar that illustrates our region's rich diversity. Thank you to everyone who submitted photos and congratulations to these winners!
Texas Farm Credit 2023 Calendar
January
"Mr. Big Stuff" | Angus bull thinks he's the king of the herd in Lindale, TX | Submitted by Brittany McGahey
February
"Unexpected Visitor" | Silverbelly the Brahman calf came to say hello during a photo shoot in Prosper, TX | Photo by Kristi Bracewell, Submitted by Kyra McClusky
March
"Dreaming Big" | Behind the chutes of the Tom Butler Memorial Bronc Riding in Post, TX | Submitted by Kaci Johnson
April
"Holy Cow" | Harrison in awe as he feeds the cows in Troup, TX | Submitted by Blake & Mackenzie Bevill
May
"Farmer's Daughter" | Farmer Ryan Novak checks irrigation pivots in his cotton field with his daughter Clara in Poteet, TX | Submitted by Jeralyn Novak
June
"Baylor's Love of Tractors" | After feeding cows with Paw and Darlin, Baylor enjoys some tractor time in Gober, TX | Submitted by Shawna Wallace
July
"Backbone of America" | Perfect picture of the backbone of our country in Greenville, TX | Submitted by Meghann Maggret
August
"Pray for Rain" | Praying for rain as the sun sets in eastern Atascosa County, Black Hill, TX | Submitted by Julie Persyn Novak
September
"Ol' Pals" | Jackson and his show steer have a friendly bonding moment before the show in Orange Grove, TX | Submitted by Kayla Otahal
October
"Friendly Farmer" | Calvin, fourth generation farmer, waving at a neighbor as he works the field in Robstown, TX | Submitted by Kayla Otahal
November
"Texas Sunset. Texas Pup." | Cotton sitting on a hay bale as the sun sets behind him in Lyford, TX | Submitted by Kayleen May
December
"Wintery Herd" | The herd enjoying a light dusting of snow in Bonham, TX | Submitted by Austin Miles
Back Cover
"Almost Heaven" | Morning sunrise with the mares and colts in Pilot Point, TX | Submitted by Billy Leavitt
Notable Entries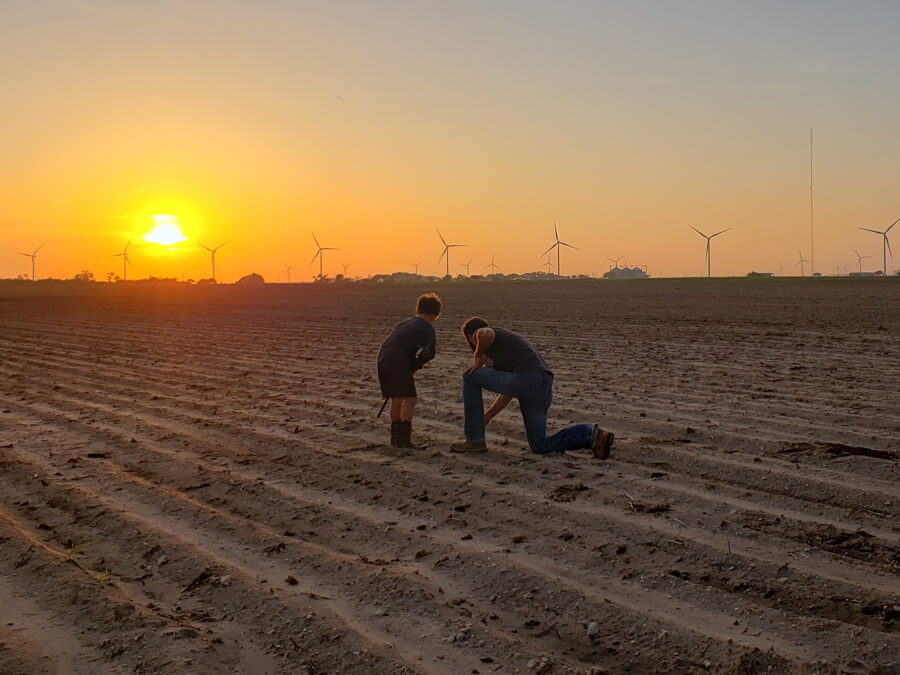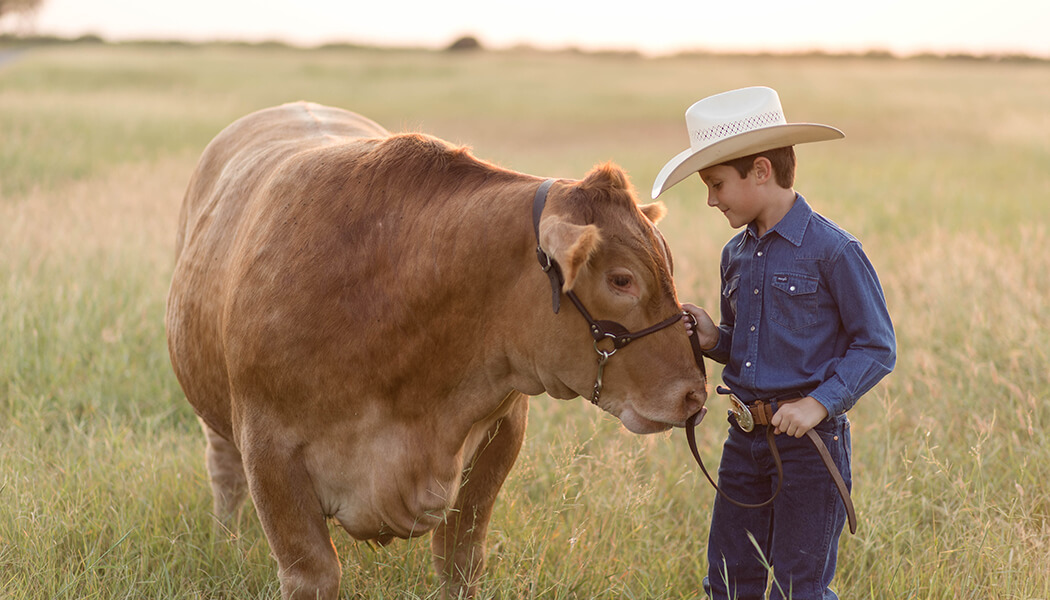 We Are Texas Farm Credit
As part of the nationwide Farm Credit System, we are here for rural communities from the Red River to the Rio Grande Valley. Find out more about who we are and how we serve our members.
Read Our Story