All Articles
Texas Farm Credit, a rural lending cooperative, recently hired Austin Miles as a relationship manager in its Bonham branch office.
Miles joined Texas Farm Credit after six years at the Noble Research Institute in Ardmore, Okla., where he executed research programs on beef cattle and supported industry outreach and producer education efforts. He is a member of the Cooke County Beef Cattle Improvement Association, the Oklahoma Cattlemen's Association, the Texas and Southwestern Cattle Raisers Association and the National Cattlemen's Beef Association.
He holds a master's degree in animal science and a bachelor's degree in agricultural leadership and development from Texas A&M University. In addition, he is a graduate of the Cattleman's Leadership Academy Class XXIV through the Oklahoma Cattlemen's Association and the Master of Beef Advocacy Top of Class through the National Cattlemen's Beef Association.
Miles grew up on a family farm and ranch in Whitesboro, Texas, where he continues to be involved in managing cow-calf and farming operations with his wife, Jessica, and his family. The couple has two daughters, Emma and Abby.
"Austin's deep background in agriculture and beef cattle research make him a great fit for our cooperative," said Mike Fuller, Texas Farm Credit regional president. "His experience is sure to benefit our stockholders and future customers."
Texas Farm Credit finances agricultural operations, agribusinesses, homes and rural real estate, and offers a variety of insurance services. Headquartered in Robstown, Texas, it serves 100 Texas counties and is part of the Farm Credit System, a nationwide network of rural lending cooperatives established in 1916.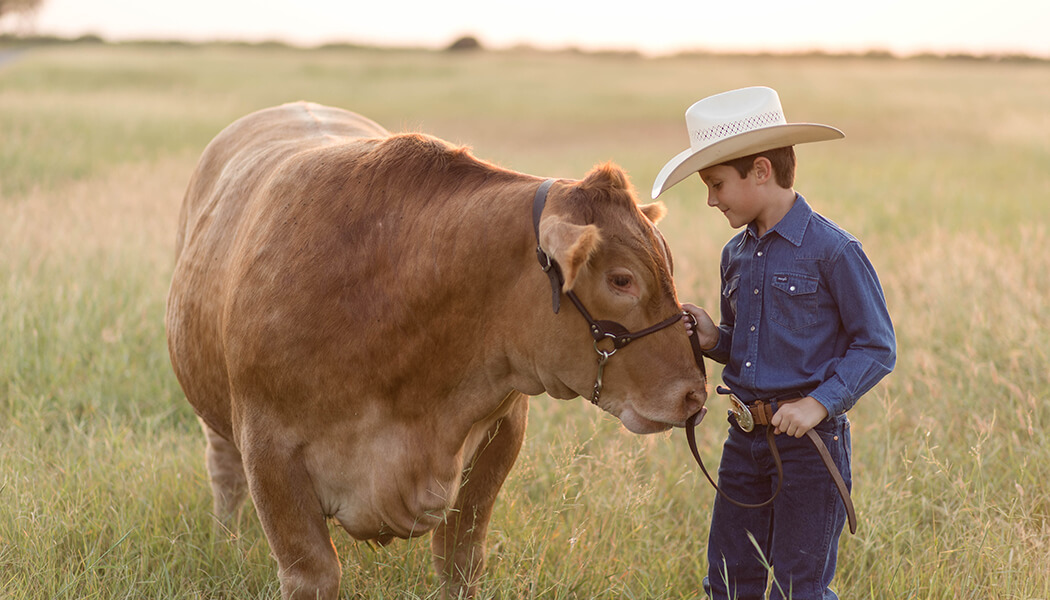 We Are Texas Farm Credit
As part of the nationwide Farm Credit System, we are here for rural communities from the Red River to the Rio Grande Valley. Find out more about who we are and how we serve our members.
Read Our Story