All Articles
In response to the recent devastating wildfire outbreak that impacted much of the Lone Star State, several Farm Credit organizations, including Texas Farm Credit, have joined forces to contribute to the extensive recovery and relief efforts.
Organized by AgTexas Farm Credit, funds were donated by Capital Farm Credit, Central Texas Farm Credit, CoBank, Farm Credit Bank of Texas, Heritage Land Bank, Lone Star Ag Credit, Plains Land Bank, and Texas Farm Credit to raise a total of $162,500. These funds will be pledged to rural fire departments across the state, and the Texas and Southwestern Cattle Raisers Association (TSCRA) Disaster Relief Fund.
The fires have impacted so many across the state, but the agricultural producers in the Central Texas and Panhandle areas have been especially hard hit. Over 125,000 acres have burned since the outbreak began on March 15, human life has been lost, property and livelihoods were changed in an instant, and livestock death tolls have been catastrophic. For many producers and residents, this event is crippling.
"Since 1916, Farm Credit has had the privilege of supporting rural communities and agriculture during times of plenty and extreme adversity, alike. Despite the resiliency of the Lone Star State and its residents, it is important that producers know and feel that Farm Credit is here to support them, today and tomorrow," said Tim McDonald, Chief Executive Officer of AgTexas Farm Credit.
"Our hearts go out to the residents impacted by the Texas wildfires," added McDonald. "The donation to
the rural volunteer fire departments will help them to retool and prepare for the rest of the season, and
it will also make resources available to farmers and ranchers through the TSCRA Disaster Relief Fund,
who need feed and supplies to support their operations."
The TSCRA Disaster Relief Fund is a 501(c)3 organization with a mission to provide emergency, short-term financial assistance to meet a variety of needs related to natural disasters. The fund offers supplemental relief for losses sustained due to the natural disaster that will not be satisfied, in whole or in part, by insurance or other relief payments. Relief is open to impacted ranchers and landowners in Texas and Oklahoma regardless of membership status in Texas & Southwestern Cattle Raisers Association.
Texas Farm Credit appreciates its stockholders for allowing the association to donate on their behalf to causes likes these. Supporting rural Texas as a whole, is vital to the sustainability of the agricultural community.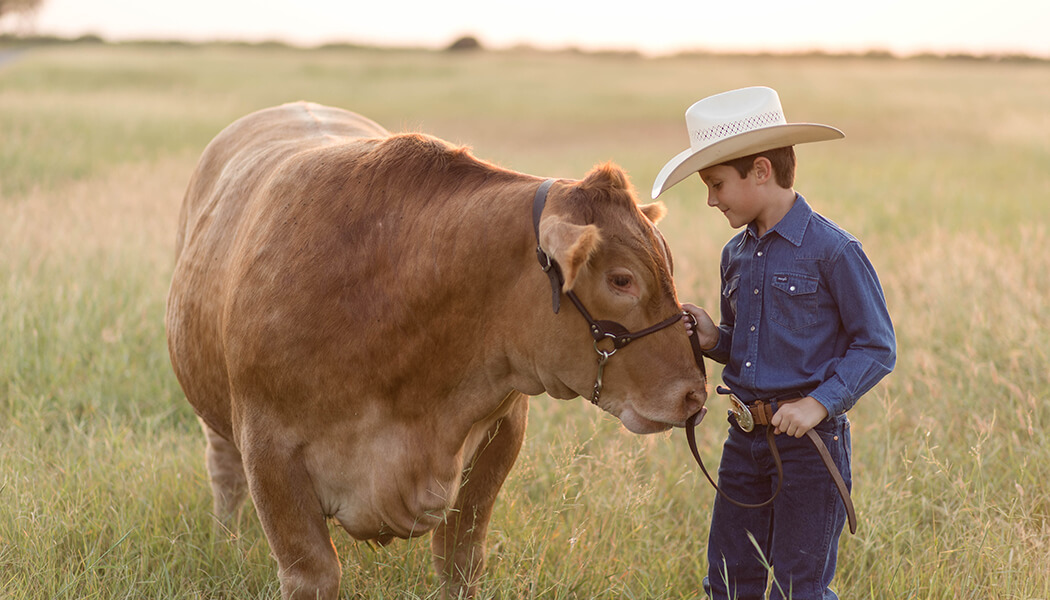 We Are Texas Farm Credit
As part of the nationwide Farm Credit System, we are here for rural communities from the Red River to the Rio Grande Valley. Find out more about who we are and how we serve our members.
Read Our Story