All Articles
Texas Farm Credit recognized local ag student Rachel Lewis by presenting her with a $400 award check. Seventeen-year old Lewis entered the Texas Farm Credit Youth Ag Video Showcase (YAVS) contest and won 6th place in the Senior division.
The showcase encouraged local youth to submit a 2-3-minute video spotlighting their agricultural project. This contest was developed by Texas Farm Credit in order to support the passion of ag students in lieu of canceled stock shows and other ag-related events due to COVID-19.
The entries were judged by an employee selection committee using the contest scorecard located on the showcase submission webpage. The scorecard gave points for overall presentation, creativity, design, content, and organization.
Lewis's video explained how her passion for agriculture has helped her in the show ring, with her 4-H ambassadorship, and in her personal development as well.
By all indications, this inaugural contest was a success and Texas Farm Credit plans to host the event again in 2021. The Youth Ag Video Showcase is part of Texas Farm Credit's Passion Forward program which has a goal of giving backing 2% of their annual net income to local communities each year.
Texas Farm Credit (TFC) is an agricultural lending cooperative that provides competitive rates, flexible terms, and personal service to farmers, ranchers, rural residents, and agribusiness firms from the Red River to the Rio Grande Valley. Not only does TFC finance a wide range of farming and ranching operations, it also offers home and rural real estate mortgage loans, as well as provides a variety of insurance services to its members. Headquartered in Robstown, Texas, TFC serves 100 Texas counties and is part of the Farm Credit System, a nationwide network of rural lending co-ops established in 1916.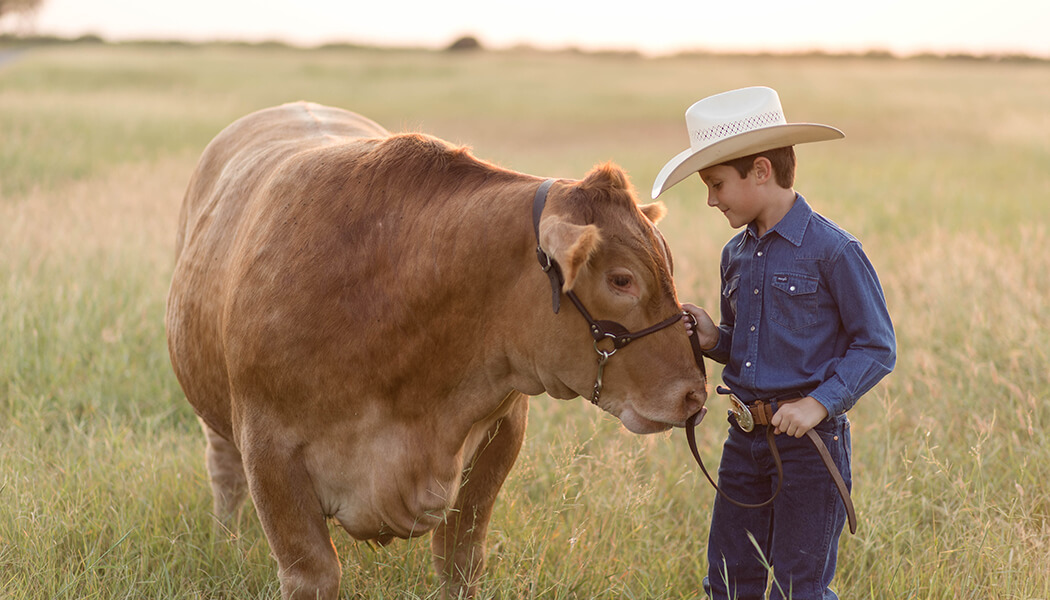 We Are Texas Farm Credit
As part of the nationwide Farm Credit System, we are here for rural communities from the Red River to the Rio Grande Valley. Find out more about who we are and how we serve our members.
Read Our Story