All Articles
Financial Services Impact Award for Innovation
Texas Farm Credit, a rural lending cooperative, has been awarded a Financial Services Impact Award for innovation by nCino, a pioneer in cloud banking and digital transformation solutions for the global financial services industry.
nCino's Financial Services Impact Awards aim to recognize customers of various asset sizes from around the globe for how their use of the nCino Bank Operating System® has positively influenced the financial services industry. All nominations are made by nCino employees who've built strong relationships with their customers and notice when they go above and beyond.
Finalists were recognized at nSight 2022, nCino's annual user conference, for their game-changing achievements in client service, contributions to their communities, and improvements to their employees' experience across three categories: Innovation, Reputation and Speed.
The 2022 winners of the nCino Financial Services Impact Awards:
Celent assessed each nomination on criteria that included the customer's use of the nCino platform; the challenges that were overcome; quantitative and qualitative results; and the customer's larger impact on their clients and the financial services industry. According to Celent, the key results that secured Texas Farm Credit's win include:
Texas Farm Credit launched nCino just weeks before the pandemic forced employees to work remotely. Having nCino in place allowed the team to seamlessly move to remote work.
Within just 90 days of go-live, Texas Farm Credit had a 93% employee favorability rating.
Although Texas Farm Credit began with just nCino's core products, they have already expanded to other areas of the business.
Texas Farm Credit reduced the number of loan origination operating systems from 9 to 1, and now they are completely paperless.
Most impressively, Texas Farm Credit has shortened their loan processing employee training time from 1 year to 2 weeks.
In addition to being recognized at nCino's annual user conference, a $5,000 monetary donation will be made on behalf of each of the three winners to a non-profit organization of their choice. Texas Farm Credit intends to match that amount to make a $10,000 donation to The Collaborative for Fresh Produce, an initiative of Feeding Texas that allows their food banks to purchase surplus healthy produce at dramatically reduced costs so that they may offer their clients a variety of healthy produce.
"While every nominee we evaluated demonstrated immense value to their clients, this year's winners comprehensively demonstrated major achievements across all five assessment dimensions," said Dan Latimore, Chief Research Officer at Celent. "All of the nominees should be extremely proud of the digital transformation journeys and positive impacts they've made on their clients, employees and communities over the past year."
"My intent when nominating Texas Farm Credit was to highlight everything they've done, and continue to do along the lines of innovation, "said Chrisi Norris, Regional vice President of nCino. Anybody can write a check to further invest in their operations, but absent the strategic vision and ability to deliver on the same, their efforts will fall short. Texas Farm Credit is the real deal and there's something truly special in what they are doing and how they're doing it."
"We're honored and humbled to be the recipients of this prestigious award," said John Parker, Chief Technology Officer at Texas Farm Credit. "When Texas Farm Credit chose the nCino platform as its system for Loan Origination, the primary objective was simple: to effectively serve our customers and employees with best-in-class technology. nCino's commitment to investing in product development and innovation provides our team members with cutting edge technology to efficiently meet the needs of our customers. Overall, the nCino platform has been transformative to the way we operate as a Farm Credit institution. More importantly, nCino now allows us to bring our focus where it should be, and that's to improving our customers' experience. We are greatly appreciative of the entire nCino team."
"We're grateful to Celent for their support of our annual Financial Services Impact Awards and acknowledging the accomplishments our customers have achieved through their use of the nCino platform," said Sean Desmond, Chief Customer Success Officer at nCino. "nSight provides the perfect opportunity to recognize and showcase how our distinguished customers are enhancing their experiences for their clients in terms of digital transformation."
About nCino
nCino, Inc. (NASDAQ: NCNO) is the worldwide leader in cloud banking. The nCino Bank Operating System® empowers financial institutions with scalable technology to help them achieve revenue growth, greater efficiency, cost savings and regulatory compliance. In a digital-first world, nCino's single cloud-based platform enhances the employee and client experience to enable financial institutions to more effectively onboard clients, make loans and manage the entire loan life cycle, and open deposit and other accounts across lines of business and channels. Transforming how financial institutions operate through innovation, reputation, and speed, nCino is partnered with more than 1,750 financial institutions of all types and sizes on a global basis. For more information, visit www.nCino.com.
About Texas Farm Credit
Texas Farm Credit is an agricultural lending cooperative that provides competitive rates, flexible terms, and personal service to farmers, ranchers, rural residents, and agribusiness firms from the Red River to the Rio Grande Valley. Not only does Texas Farm Credit finance a wide range of farming and ranching operations, it also offers home and rural real estate mortgage loans, as well as provides a variety of insurance services to its members. Headquartered in Robstown, Texas, the lending co-op serves 100 Texas counties and is part of the Farm Credit System, a nationwide network of rural lending co-ops established in 1916. For more information, visit www.TexasFarmCredit.com.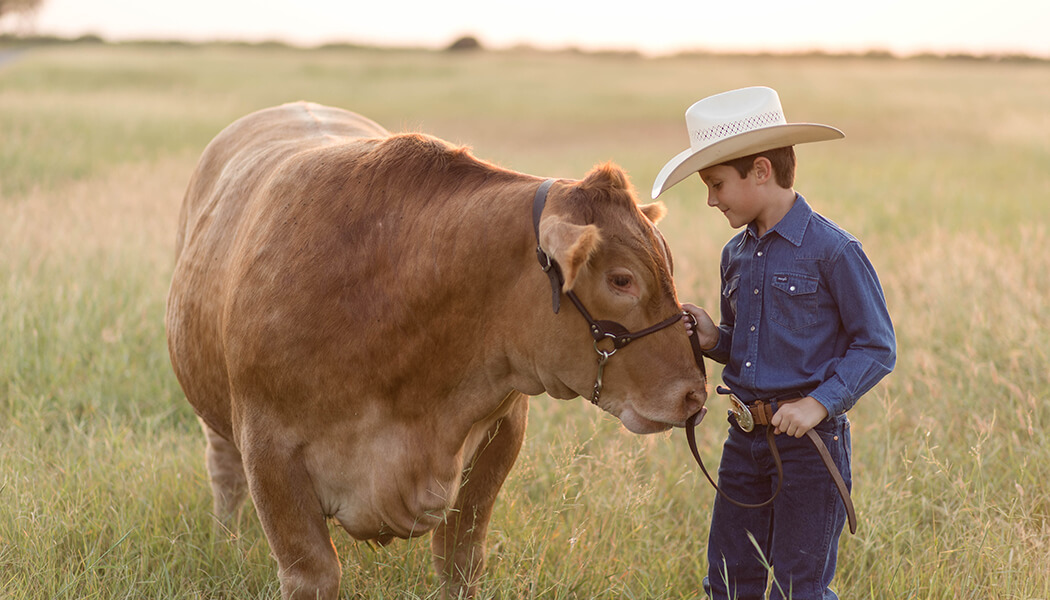 We Are Texas Farm Credit
As part of the nationwide Farm Credit System, we are here for rural communities from the Red River to the Rio Grande Valley. Find out more about who we are and how we serve our members.
Read Our Story