All Articles
Texas Farm Credit members Crain and Ashley Zdansky of Raymondville, Texas, took their interests in agriculture to Capitol Hill on July 24.
As participants in the 2019 Farm Credit Young Leaders Program, the couple met with U.S. Sen. Ted
Cruz, Sen. John Cornyn and Rep. Filemon Vela on their Hill visits.
"It was humbling getting to share our journey," said Ashley. "It's important to extend what we know to other young farmers, especially about the Farm Credit System and how they contribute to, not just our success, but the success of all rural America. We're all fulfilling this mission together, and we're happy to represent that."
The Zdanskys were selected by Texas Farm Credit to participate in the annual young leaders program. The four-day event teaches young farmers and ranchers about the Farm Credit System, the legislative
process and the nation's financial markets.
This year's program took 20 young Farm Credit borrowers from five states — Alabama, Louisiana, Mississippi, New Mexico and Texas — to Washington, D.C., and New York City.
Besides visiting Capitol Hill, the group joined over 700 other Farm Credit borrowers and directors from across the country at a meeting with Agriculture Secretary Sonny Perdue. They also heard from House Agriculture Committee members, U.S. Reps. Austin Scott and David Scott.
Following their Washington, D.C, meetings, the young leaders visited the Federal Farm Credit Banks Funding Corporation in New Jersey. The funding corporation buys and sells the notes and bonds that fund Farm Credit lending cooperative.
Crain and Ashley grow sorghum, cotton, sesame and sugarcane on their Double Z Farms in Cameron, Hidalgo and Willacy counties in South Texas. They also have grown guar, sunflowers and corn, and recently started a small cow-calf operation. A fifth-generation farmer, Crain has a degree in ag business from Tarleton State University. The couple has three children.
"This event is designed to give participants a behind-the-scenes look at how Farm Credit supports agriculture and rural communities across the country," said Stan Ray, president of the Tenth District Farm Credit Council, which hosted the program.
Texas Farm Credit is a part of the 102-year-old Farm Credit System, which is a nationwide network of rural lending cooperatives that finance agriculture and rural communities.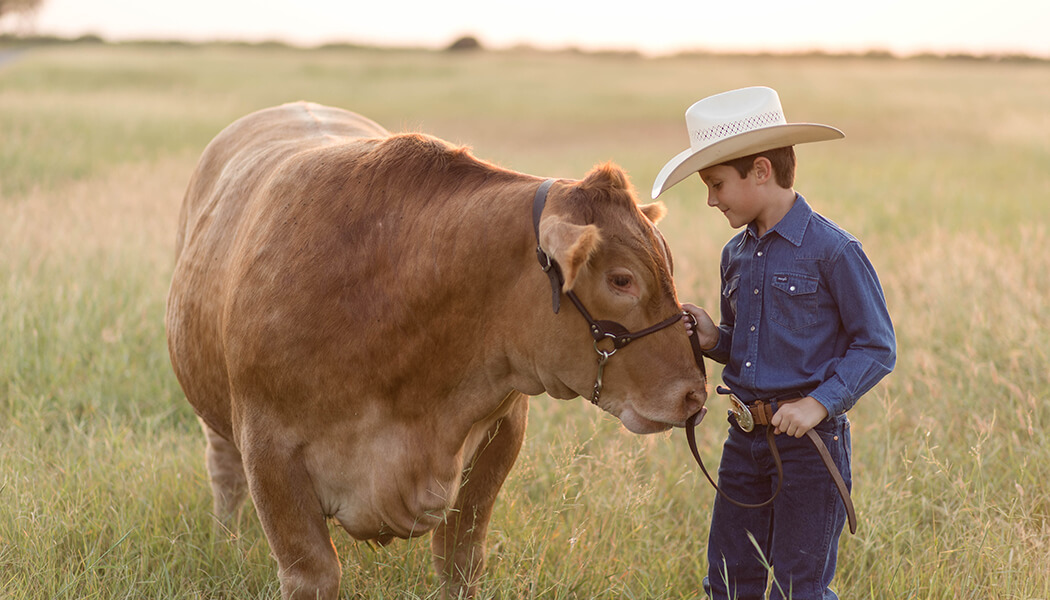 We Are Texas Farm Credit
As part of the nationwide Farm Credit System, we are here for rural communities from the Red River to the Rio Grande Valley. Find out more about who we are and how we serve our members.
Read Our Story