All Articles
It's harvest time for many of Texas Farm Credit's borrowers, and that includes Bonham branch customer, 4R Ranch.
Owners Walt and Nicole Roper, Suzanne Roper, and Chris and Nan Roper invited family, friends and Texas Farm Credit, to come experience the harvest of their Cabernet Sauvignon grapes. Craig Falco, Texas Farm Credit Bonham branch manager and David Althof, Texas Farm Credit Bonham branch loan officer traveled 10 miles northwest of Muenster, Texas, just south of the Red River, to join them for this unique and enjoyable event.
Currently, 4R Ranch is only a vineyard with a winery in the works. They will be selling wine under the name 4R Ranch Vineyards and Winery. In 2013, this vineyard produced 5.5 tons of grapes!
Pictured below: Craig Falco, David Althof, Walt Roper, Walt's wife Nicole Roper and Walt's mother Suzanne Roper stand in front of what will soon be the winery.
Everyone knew it was going to be a great day when a rainbow showed up over the vineyard to start the morning.
The Ropers also have 7 wind turbines on the property with plans to include solar into the winery and tasting room designs.
Pictured here, Cabernet Sauvignon grapes ripe for harvest
This is just a small sample of the harvest.
David Althof was hands-on with the harvest!
There is an old barn on the property that is being completely renovated to house the winery. It will also be an event center for weddings, parties, corporate events, reunions, anniversaries and other special events.
The view from the future tasting room site is breathtaking.
If you're interested in learning more, Texas Wine Lover published an article on the vineyard last year: http://txwinelover.com/2014/06/barnhaus-vineyards-winery-preview/
We appreciate all of our borrowers and enjoy seeing them grow and being a part of their family.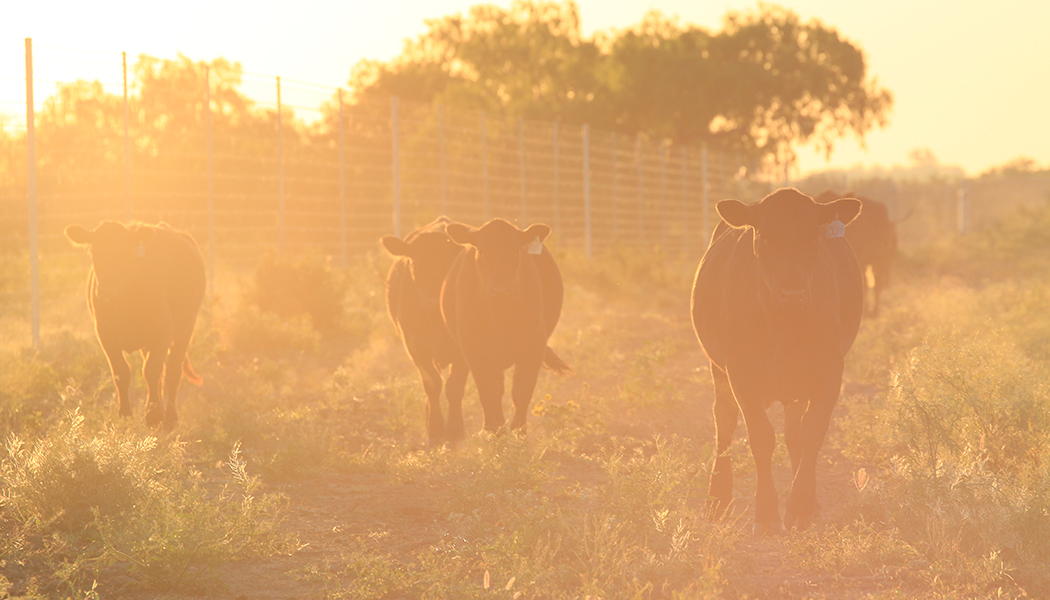 Have Questions?
Contact us to get more information beyond this article, or to let us know what else you'd like us to feature in the Resource Center!
Let's Connect