All Articles
In this video, Rockwall-Heath Branch Manager Dustin McClendon gives a more in-depth look into what you need to know to purchase land, especially if you're a first time land buyer. Part 1 can be viewed by clicking here.
Purchasing your first acreage tract for ag production or recreational use can be very exciting. In many ways, the process is similar to buying a home or other type of property. The basics are generally the same: setting a budget, searching for a property, making an offer, scheduling inspections, and closing at the title company. However, while the general steps are similar, there are several additional aspects to be aware of when it comes to a rural property.
First, finding the land that suits your needs could be more challenging than you might expect. While many websites list property for sale, the type of land you're looking for may not be listed on conventional websites. You'll want to find a realtor, website, or both that is knowledgeable in farm and ranch listings.
The next thing to know is that land loans typically require a larger down payment. It's usually around 20% but depends on the specific deal. Also, interest rates for land generally are higher than home loan rates because most land lenders – Texas Farm Credit included – will portfolio their loans. That means that we keep the loan in-house rather than selling it on the secondary market to be serviced by a different company. Although the secondary market offers attractive interest rates, finding a program or market for land tract loans is almost impossible.
There are many things to consider about the property itself that may not come into play when buying a traditional home. How much flood plain is on the property is definitely something to think about, especially if you want to build on the land in the future. You want to make sure there's access or via road frontage or easements to the property. And make sure you find any restrictions, reservations, or easements being conveyed by the current seller, such as no manufactured homes, no subdividing, animal or farming restrictions, and easement considerations for conservation, pipeline, electrical, etc.
Here are some other questions you'll want to ask when shopping for your perfect piece of land:
Is there a current survey, and if so, how old is it?
Are there any encroachments?
Are there items such as septic, water, and other utilities that may actually be on the adjoining landowner's property?
If there are no utilities currently, will you be able to get them, and what will that cost?
Are there active mineral leases for oil and gas, and what kind of access do they have?
Are the mineral rights conveying, or does the seller own those rights?
Will you have any environmental concerns to address like landfills or lagoons?
After you get to the bottom of all those questions, it may be time to think about the contract. Depending on the transaction's complexity, a land deal can take more than the typical 30 days. At times, specialized appraisers are utilized, and they can take longer to deliver a report. If a new survey is being ordered, it can take up to 30 days or longer, depending on the weather. You want to make sure your contract period is long enough to get everything completed. You also may want to include items in your contract, such as the gates, deer feeders, corrales, pens, and other structures such as deer stands. You need to know if the sellers are leaving them or not, and the contract should cover all those types of details.
So as much as there is to consider and work through on a ranch or farm loan, we believe the key to a successful and smooth transaction comes down to selecting the right professionals for your purchase – starting with the real estate broker.
You definitely want to find an agent who has handled land transactions before or who has the support of their brokerage that is well versed in vacant land transactions. The ideal realtor will have experience and knowledge and resources, and connections to recommend contractors and understand the rural real estate market, county regulations, and contract specifications.
And finally, just like finding the right real estate agent, it's also imperative to find a lender with the experience necessary to get the deal to the closing table, such as Texas Farm Credit. While there are commercial banks that offer land loans, there are some who do not. 'Do you offer loans for raw land?' should be the first question you ask your loan officer. That'll narrow things down pretty quick.
Some questions to ask any financial institution you are considering for this type of loan are:
Do you offer long-term fixed rates? Many lenders only offer adjustable-rate products for land purchases.
Does the lender provide other products that will meet your future needs, such as property improvement, equipment, and livestock financing?
Do they offer a cash-back dividend program that may help lower your borrowing cost?
Does the lender have the expertise and experience needed to make the purchase a success?
Texas Farm Credit employees have a strong understanding of rural Texas, including agriculture, farming, ranching, and raw land purchases. Our in-house team is a network of experts on everything from hunting ranches to timber farms. We're also a co-op, which means we're owned by our borrowers and governed by a board of directors made up of farmers, ranchers, and landowners. It also means that we pay a portion of our earnings back to the borrowers in cash-back dividends. We offer loan types and terms to fit your individual needs and service you won't find anywhere else.
Best of all, we enjoy this industry and helping folks like you find joy in the great outdoors as much as we do. Give us a call and see how Texas Farm Credit can make your dream of owning a little slice of Texas become a reality.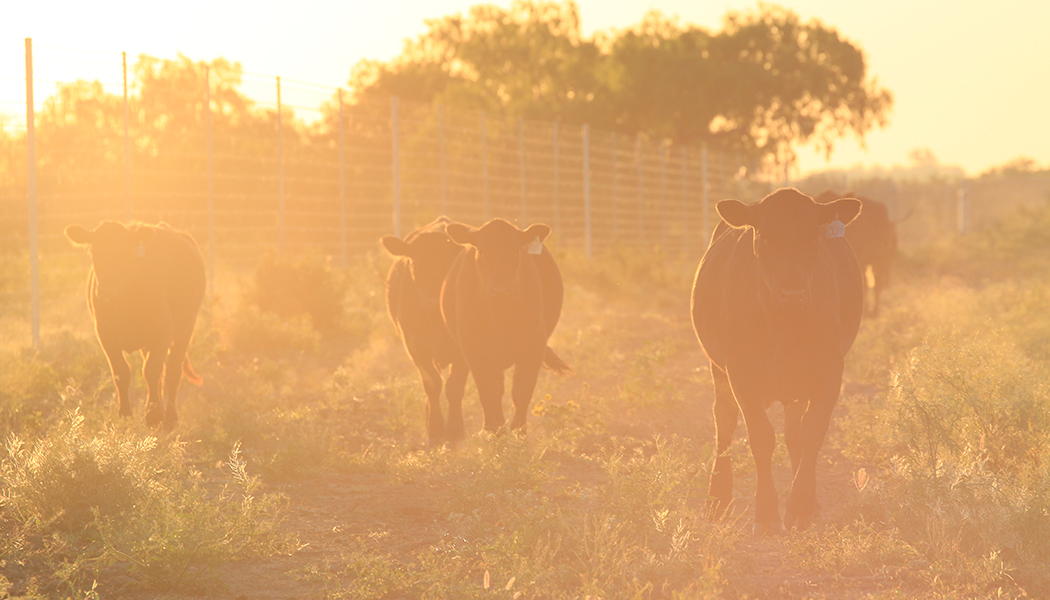 Have Questions?
Contact us to get more information beyond this article, or to let us know what else you'd like us to feature in the Resource Center!
Let's Connect