All Articles
Bobby and Lisa Hobson had a good life 25 years ago, when they were living in southern Mississippi after the latest of several job transfers. The only thing missing was enough family time.
"I was gone two or three nights a week," says Bobby, whose job with Shell Pipeline Co. often kept him on the road. "The kids were getting to an age where I was missing a lot."
That's when the rural way of life called the couple back home to Nacogdoches County, where the poultry business was booming. Bobby and Lisa returned to their agricultural roots with the help of their three children, who all had chores at their new poultry houses on family property.
"We got a chance to come home, and I could be with the kids as they grew up," he says. "I really enjoyed it."
In the years since, their farm has grown into a busy enterprise with 17 broiler houses, a cow-calf operation and a custom hay-baling business.
The Hobsons' commitment earned them the 2019 Farm Family of the Year award, which will be presented April 15 at the Nacogdoches County Chamber of Commerce's Agriculture Appreciation and Awareness Banquet.
A farm is a family affair
Several generations have contributed to the farm's success.
Bobby and Lisa's son, Robby, now farms alongside them. Their daughters, Amber Hobson and Lizette Krieg, have cattle in addition to working full-time jobs. Lisa's relatives gave the Hobsons room to expand by leasing five poultry houses to them. And Bobby partners with his brother, Larry Hobson, in the hay operation.
There's always plenty to do on a farm, says Bobby, who picked up his strong work ethic from his father, the late Joe Hobson, a cattle producer and USDA inspector.
"You have responsibilities and learn good work habits," he says. "It's a lesson in farming that sticks with you the rest of your life."
Giving back to the community
Bobby also works hard for the benefit of the local community. He is president of the Douglass ISD Board of Trustees, chairman of the Nacogdoches Soil and Water Conservation District (SWCD) board of directors, and a member and past chairman of the Texas Farm Credit board.
"That's evidence of his leadership skills," says Larry Poe, SWCD vice chairman and a retired agriculture teacher. "He's very dedicated. They don't make them any better."
Mark Miller, CEO of the rural lending cooperative Texas Farm Credit, salutes the entire Hobson family for their contributions.
"Bobby spends a lot of his time doing things for agriculture and rural communities," Miller says. "The poultry and cattle still need attention when he's taking care of his other duties. His family does a good job of filling in for him so he's able to make that sacrifice.
"He's the epitome of what you want in a director. He doesn't speak a lot in the board room, but when he talks, people listen. Whatever he says is right on the mark."
Looking back, the Hobsons see returning to farming and ranching as one of the best decisions they ever made.
"Daddy always said it's hard work, but it has its rewards," Bobby says. "Just trust in yourself. It's not always going to be easy, but it's a good way of life."
About the Banquet
The 18th Annual Agriculture Appreciation & Awareness Banquet begins at 6 p.m. April 15 at the Nacogdoches County Exposition & Civic Center. The event is organized by the Nacogdoches County Chamber of Commerce's Agriculture Appreciation and Awareness Committee. For information about tickets or exhibit space, click here or contact the chamber at (936) 560-5533.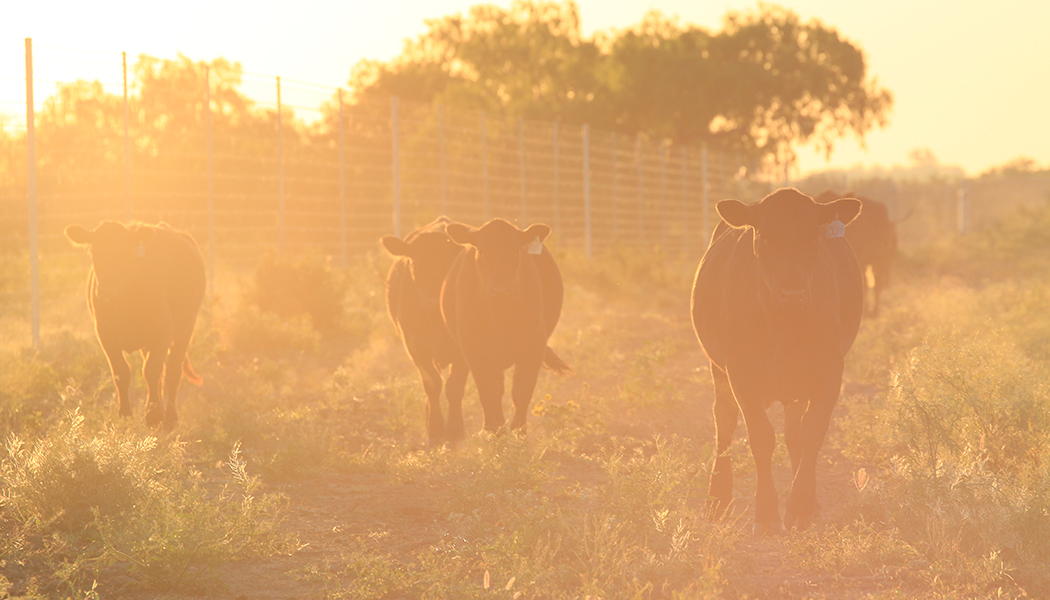 Have Questions?
Contact us to get more information beyond this article, or to let us know what else you'd like us to feature in the Resource Center!
Let's Connect