All Articles
From the Hill Country to the pine curtain and all the way down to the western Rio Grande plains, it doesn't take too long to be smitten with the Texas landscape. It's as diverse as the people that live here.
Owning that land is a joy we here at Texas Farm Credit want you to experience. I'm going to walk through some helpful tips on buying land and finding your little slice of the lone star state.
There are many different types of property for sale, but I'll just be focusing on ranch and hunting land.
Before I start seriously searching, I like to take little road trips to scope out desirable areas. It's a good idea to visit the place you're interested in to get a feel for the area. As you do this, also be sure to pay attention to your specific requirements. For example, if you'd like for white-tailed deer and other wildlife to thrive on your land, you'll want to make sure there's plenty of vegetative cover for shade and protection. Or maybe you'd rather have wide open spaces for haying, a pond for cattle, or a pine tree lined view.
This may also be a good time to contact your lender. It's best to do that early in the process to discuss loan terms, interest rates, and to set a budget. It will save you time in the long run.
Once you determine your budget and decide what type of property you desire, it's time to find land for sale. I highly suggest using a website that is specifically geared to selling land. You're welcome to visit the 'Search for Property' tab on our website, Texas Alliance of Land Brokers, or Lands of Texas are a few of my personal favorites. You can browse thousands and thousands of properties this way. Fair warning: It's very easy to eat up hours and hours looking through all the land available in Texas. Be prepared for some unintentional late nights.
Alternatively, there's plenty of printed publications that are a great resource such as Texas Land, Texas Farm & Ranch, and the Real Estate Review. These are just a few examples, but many publications know the land market well.
Asking neighbors, family, and friends that own land is also a great way of gathering information. This option may not be the fastest or most efficient way to find land, but it can often lead to finding some hidden gems. Sometimes you might even find land that isn't on the market yet.
Of course, you can always find a land broker. You'll want to find one familiar with the area you are interested in and preferably specializes in land deals. They will be a great asset to you. You may have a friend or family member that's an urban realtor, but that may not be the best option here. You want to find someone that knows the ins and outs of what good ranch and hunting land looks like, and how to get this type of deal to the closing table.
And finally, your local Texas Farm Credit is an excellent resource for guidance. Many of us own land, know the area well and have a vast network of brokers that we know, trust, and have worked with for years. Please don't hesitate to give us a call. It would be our absolute pleasure to help you along on your land buying journey.
Frequently Asked Questions
At any given time, there are several thousand Texas ranches available for purchase, with listing prices ranging from a few hundred thousand dollars up into the hundreds of millions.
Simply put, there are so many ranches for sale that it shouldn't be difficult to find one that meets your needs and budget. The average cost is approximately $2 million for several hundred acres, but there are listings with significantly different property sizes and asking prices.
Disclaimer
We are not lawyers, accountants, or financial advisors and the information in this article is for informational purposes only. This article is based on our own research and experience and we do our best to keep it accurate and up to date, but it may contain errors. Please be sure to consult a legal or financial professional before making any decisions.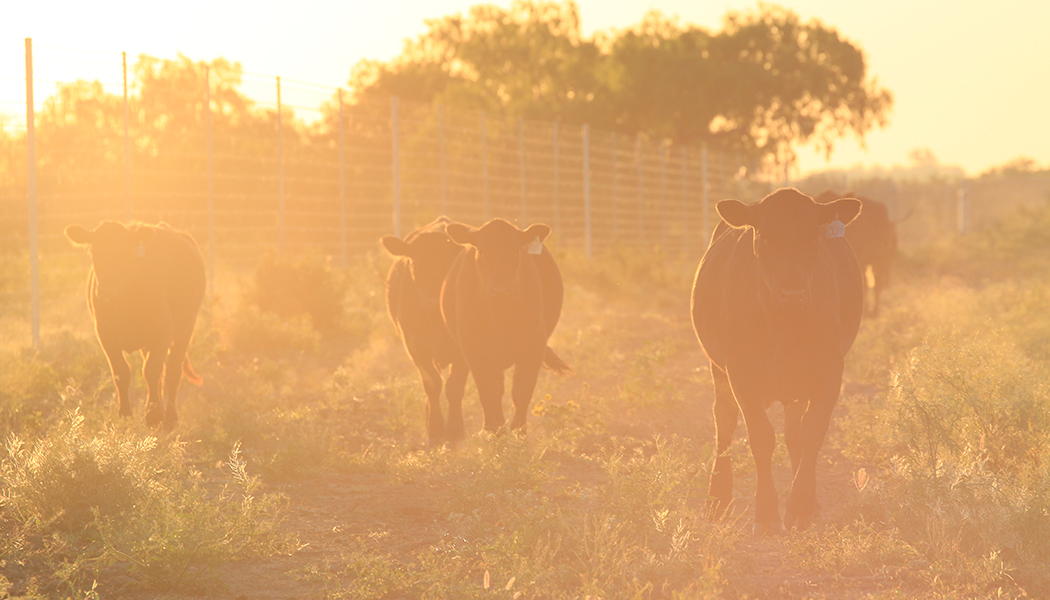 Have Questions?
Contact us to get more information beyond this article, or to let us know what else you'd like us to feature in the Resource Center!
Let's Connect