All Articles
For a South Texas farming family, a new grain elevator means more jobs and markets for the next generation.
The Weaver family has farmed at Chapman Ranch, Texas, for almost a century. But their latest project is all about the future.
Brothers Blaine and Blake Weaver see on-farm grain storage as a way to keep the row crop operation strong for their five sons.
"We have another generation coming up, and we couldn't necessarily expand with more acres," Blake says.
The Weavers found a solution by installing a new 500,000-bushel grain elevator on their farm. Texas Farm Credit and Farm Credit Leasing financed the elevator on a 10-year lease.
Working with an ag lender
Texas Farm Credit has been the brothers' lender since 2009, when they were in their early 30s. By then they'd farmed with their dad, David, and their uncle Tommy for over a decade at Weaver Farms.
"Tommy and I wanted to make sure they could handle every bit of the business on their own," says David, whose grandfather started the operation. "So we took a bunch of property and equipment and said, 'Here. Go get your own financing.'"
Blaine and Blake formed their own business, Weaver Bros. Ag. Next they called Texas Farm Credit, where they knew Shane Brown, now a regional president.
"We had no problem getting financed at Texas Farm Credit," Blaine says. "It made a big difference using an ag lender — somebody who understands our business."
Blake agrees.
"I don't feel like I'm calling a banker," he says. "I feel like I'm calling a friend and business partner who's there to help us."
Expanding through innovation
The Weavers' lending team in Robstown says they're some of the area's most innovative farmers.
"They keep up with the times and technology," says John Mayo, their loan officer.
For example, they increased yields by planting new grain and cotton varieties. And they boosted productivity by switching to round-bale cotton pickers. Both help them compensate for low commodity prices.
"While the new pickers are expensive, you can't afford not to have one," Brown says.
Mayo adds, "They're definitely role models, especially for younger farmers. They're always willing to share what does and doesn't work."
Looking for solutions
In June 2019, it felt like a lot wasn't working.
The farm needed 10 trucks a day to haul milo and corn to storage facilities. But trucks and labor were scarce due to the active oil and gas industry.
The Weavers started brainstorming and talking to fellow farmers.
They realized if they had their own grain elevator, they'd lower their trucking, storage and handling expenses. They could also improve their margins by selling grain to ADM, located at the Port of Corpus Christi, and other customers.
"By November we were talking to Texas Farm Credit," Blaine says.
Together with their lender, they decided leasing was the best option. With no down payment, they preserved working capital for other needs. And they can claim the lease payments as an operating expense.
Growing in new ways
The elevator didn't hold the entire crop, so the Weavers also used their co-op and another storage facility. The co-op gins much of their cotton, too.
The brothers and their wives have owned the entire family business since the third generation retired a few years ago. The fifth generation is getting more involved, too. Blaine and Cortney's son Holden helped run the elevator this year. And Blake and Sharee's son Braedon ran a combine and cotton picker.
"We have to keep growing and creating jobs," Blake says. "The farmers we talked to swore an elevator would be the best thing we ever did for our operation. We're already seeing the added benefit."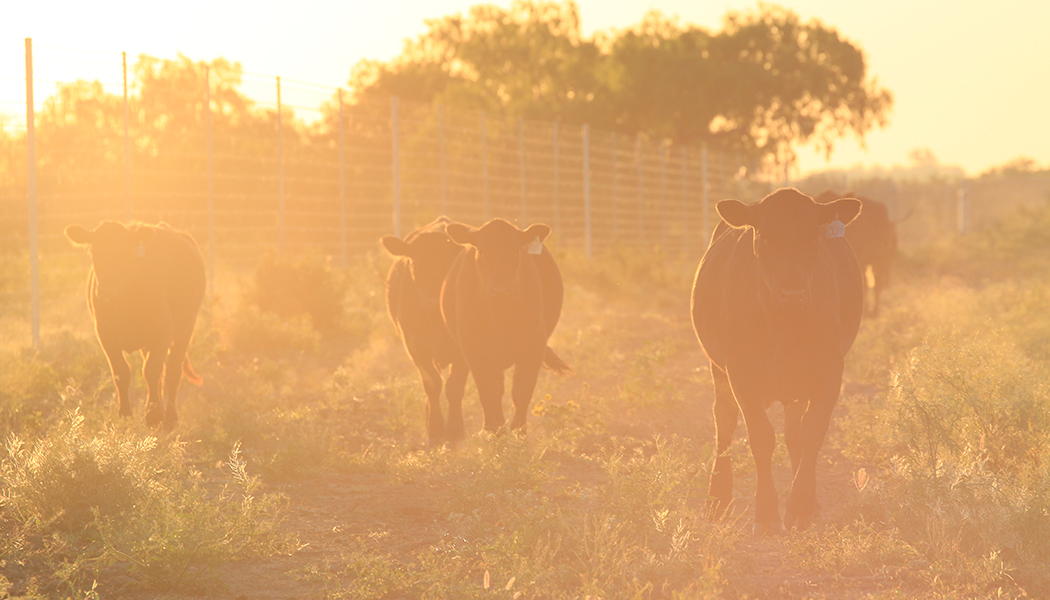 Have Questions?
Contact us to get more information beyond this article, or to let us know what else you'd like us to feature in the Resource Center!
Let's Connect