All Articles
Livestock operations can lose money because of market changes, accidents or disease affecting animals. But one way to reduce your odds is by purchasing livestock insurance. For farms and ranches of all sizes, livestock insurance can provide peace of mind.
Insurance for Your Unique Needs
Some of the insurance products available include:
Pasture, rangeland and forage insurance
Livestock risk protection
Livestock gross margin insurance
USDA's Risk Management Agency administers all three products. You can only get them through USDA-certified agents. The main difference between insurance sellers is the level of service and expertise. However, working with Texas Farm Credit to evaluate your options offers you distinct advantages.
"At Texas Farm Credit, we work closely with our customers and can respond to your needs," says Insurance Specialist, Tom Miller. "We can help you decide when it's a good time to purchase insurance."
Here's how these policies work:
Pasture, rangeland and forage insurance (PRF) covers loss of pasture and forage due to lack of rainfall and declining vegetation.
Livestock risk protection (LRP) covers a drop in the market price of feeder cattle, fed cattle, swine and lambs. You secure a floor-market price for a certain number of head and a specified period. The policy reimburses you for any difference between the national cash index and your floor price at the end of the period.
Livestock gross margin insurance (LGM) protects against losses due to the actual gross margin falling below the expected gross margin. This policy covers yearling and calf-finishing operations and dairy and swine operations. For example, it protects dairy producers against losses from rising feed costs or lower milk prices.
Coverage for Death or Disease
Prices and policies may differ for these products, which are offered by private insurers.
Livestock mortality insurance protects your herd in the event of death from natural causes like a blizzard, tornado, lightning, fire or accident.
Full mortality insurance covers losses due to livestock deaths from natural causes, including drowning, sickness, disease, accident, fire and lightning. It's available for cattle and horses, and show, breeding and exotic animals.
Whether issued by the Risk Management Agency or a private insurer, picking a livestock insurance policy doesn't have to be confusing. Speak with your Texas Farm Credit insurance specialist or loan officer. Together, we'll select the best options for you.
Why Purchase Livestock Insurance?
It reduces your risk.
You'll be reimbursed for losses.
You can plan your budget more accurately.
Frequently Asked Questions
Specialized insurance policies allow farmers to cover entire herds of livestock, or high-value individual animals. Common provisions may protect against the loss of livestock from earthquakes, lightning, floods, drowning, electrocution, wild animal attacks, theft, transportation mishaps, and even accidental shootings.
The cost of livestock insurance varies based on the type and number of animals to be covered, use/function of the animals, location of the facility, duration of the coverage, and other specific risk protections included in the policy. Many livestock insurance policies also allow farmers to choose a coverage level equal to a certain percentage of the animals' estimated value.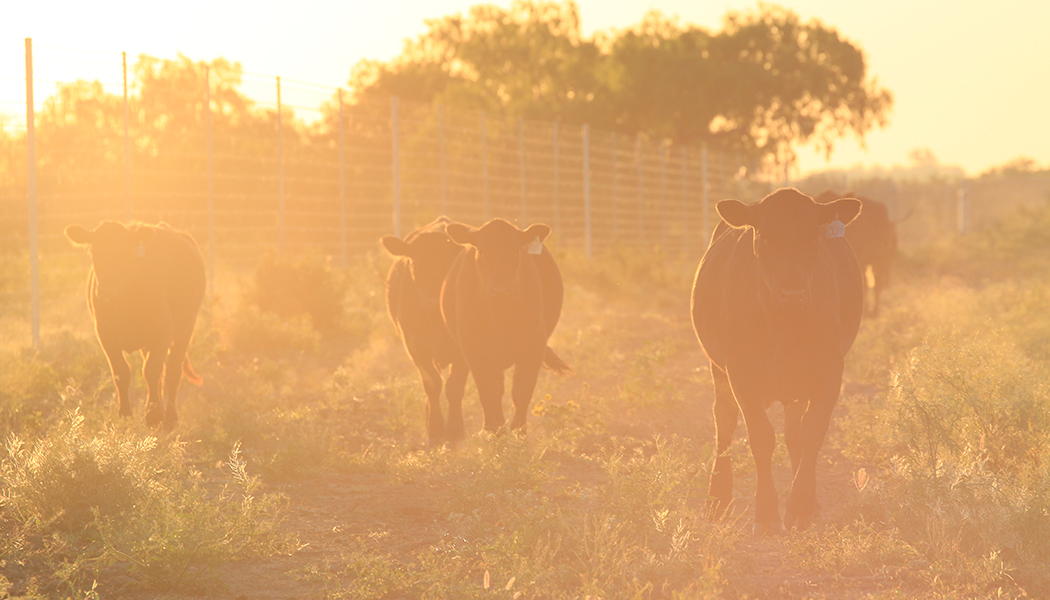 Have Questions?
Contact us to get more information beyond this article, or to let us know what else you'd like us to feature in the Resource Center!
Let's Connect