All Articles
Hey there, I'm Jeff Millikin, Senior Mortgage loan officer here at Texas Farm Credit. Let's talk about Mortgage Refinancing. A refinance replaces your existing mortgage with a new loan. It can allow you to change your mortgage term, interest rate, or take cash out of your home's equity. I'm going to walk you through the options, the process, and how you can start your refinance with Texas Farm Credit.
First, let's talk about the benefits of refinancing:
You can lower your monthly payments when you refinance to a longer-term
You can also go the opposite direction and take a shorter term to save money in interest and pay off your home sooner
You may be able to get a lower interest rate than when you first signed your loan, which could reduce the amount you owe each month
You could apply for a cash-out refinance, which allows you to tap into the equity you've built in your home and get much-needed cash in hand
You could even refinance a current property and purchasing additional adjoining acreage to the loan. This has a 5-acre minimum and must be a second home.
There are two main types of refinances: rate and term refinance and cash-out refinance.
Rate and term refinancing will change your interest rate or how long you have to pay back your loan. You can lower your monthly payments by increasing your loan's term – how long you have to pay it off, or you can save money on interest over time by taking on a higher monthly payment. You may also qualify for a lower interest rate. Of course, none of this will change the amount of principal or the original amount of money you were lent, but it could help you better manage your mortgage. You can even roll in all the fees associated with the loan.
Cash-out refinance occurs when you take out the equity you have in your home. Equity refers to the amount of money you've put into your home through a down payment or monthly payments. A cash-out refinance allows you to take that money out of your equity to cover almost anything. Whether you want to pay off credit card bills, make home improvements, boost retirement savings, or start a college fund for a child. Your interest rate and term may or may not change, but your mortgage principal balance will increase.
Keep in mind that not everyone qualifies for a refinance. Getting a refinance is a lot like applying for a mortgage. The lender you choose will consider your current home equity, credit score, and other debts – among other things – when considering you for their refinance program.
The refinance process's first step is to find a lender that will help you through the refinance. Because your new loan will completely replace your current loan, you can refinance with any lender you choose. Texas Farm Credit has on-staff refinance experts that will match you with the best loan product for your particular situation and guide you through the application.
Once you select a lender, you'll be asked to provide documents such as pay stubs and Tax Returns, then receive a loan estimate outlining your new terms and interest rate. Your lender will underwrite your loan and order an appraisal. And if everything goes through, your closing is scheduled, and – if you're taking the cash out of your home – you'll get your money 3 days after closing.
If you're planning on – or have questions about refinancing, consider Texas Farm Credit. Give us a call today! We have a mortgage team dedicated to loan processing that will provide excellent service and answer all your questions.
Frequently Asked Questions
Land loans can be refinanced in a fashion similar to other real estate loans. The remaining balance of the original loan and the borrower's creditworthiness are the most relevant factors that must be examined by lenders considering the refinance of a land loan.
This is not a credit decision or a commitment to lend. Certain conditions and fees may apply. Texas Farm Credit is an Equal Housing Lender. As prohibited by federal law, we do not engage in business practices that discriminate on the basis of race, color, religion, national origin, sex, marital status, age (provided you have the capacity to enter into a binding contract), because all or part of your income may be derived from a public assistance program, or because you have, in good faith, exercised any right under the Consumer Credit Protection Act. The federal agency that administers our compliance with these federal laws is the Farm Credit Agency, Equal Credit Opportunity, Washington, DC, 20580. The Texas Farm Credit National Mortgage Licensing System number is 962054.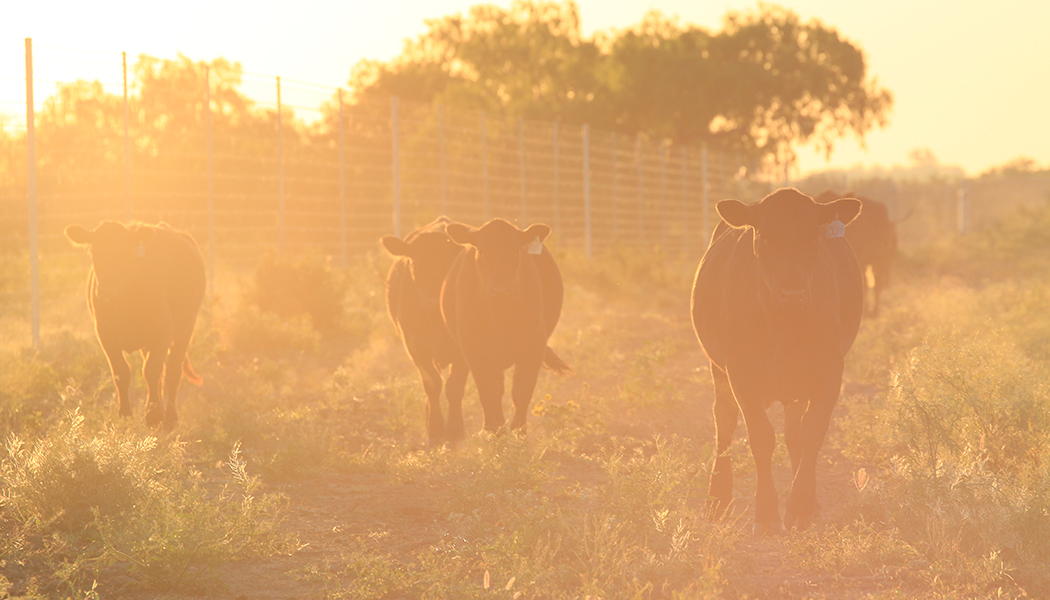 Have Questions?
Contact us to get more information beyond this article, or to let us know what else you'd like us to feature in the Resource Center!
Let's Connect