All Articles
4R Ranch aims to make North Texas a winery destination
From Tuscany and Bordeaux to Northern California's Napa Valley, there are places in the world that immediately conjure images of wine country. The Roper family of 4R Ranch Vineyards & Winery is intent on adding North Texas to the list of popular winery destinations.
Located 90 minutes from downtown Dallas, just outside the town of Muenster, 4R Ranch is set on 1,183 acres that offer perfect grape-growing conditions and scenic vistas overlooking the southern Red River Valley.
Waco dentist Walter Cleo "W.C."Roper and his wife, Suzanne, purchased the picturesque property in 1992, along with sons Walt and Chris, who today run 4R with their wives, Nicole and Nan.
Twenty-five years later, each family member contributes specific talents to the business. Walt, a Dallas attorney, oversees daily operations, while Nicole manages the tasting room, store and events. Chris, a dentist, is "the creative one" according to Walt, producing artwork for the wine bottle labels and designing and building lighting, signage, retail fixtures and other components. Nan handles social media, and Suzanne — "the grape boss" to her family — keeps vigil on the vineyard, allowing the younger generation to split their time between the ranch and their Dallas careers.
Supplementing the family's efforts is Willem Johnson, 4R's award-winning winemaker, cellar master and sommelier.
From Cattle Pasture to Fertile Vineyard
In 2010, the Ropers converted three acres of their original cattle ranch to a vineyard, planting 2 acres of cabernet sauvignon and an acre of viognier grapes. Today, the vineyard is part of a diversified agribusiness that maximizes the wind, sun and soil on the ranch's rolling hills and valleys. Besides the vineyard, the family leases land for cattle ranching and deer hunting. In addition, seven wind turbines generate royalties through an agreement with NextEra Energy.
Despite severe droughts that have adversely affected vineyards in many parts of the state, 4R Ranch's irrigation and North Texas location have kept the fledgling vineyard thriving, according to the owners.
"We realized that we could grow grapes here, and they would be beautiful," says Chris.
But what excites the family the most is the property's potential to become a premier vineyard destination for weddings and special events.
"We knew we could be a more commercially viable operation if we sold the wines and hosted events such as weddings," he says,"but to build a winery and tasting room would obviously require a large outlay of cash."
Construction Financing From Farm Credit
Enter Texas Farm Credit. While Walt and Chris were attending the Texas Wine and Grape Growers Association Annual Conference and Trade Show, a fortuitous introduction to the Texas Farm Credit staff led to conversations about financing.
"The Texas Farm Credit loan officer working the booth was very knowledgeable about vineyard and winery finance," says Walt, who secured a loan in 2015 to construct the winery's buildings. "Our experience with Farm Credit has been fantastic."
The winery opened in November 2016 .It features the Wind Shed Tasting Room, with a cantilevered deck overlooking the river valley. Inside, guests can find 4R Ranch signature items and unique clothing, accessories and housewares in the Vineyard Flea Boutique. The family restored a historic hay barn into the BarnHaus, a separate wine production building and special event space. They also converted one of three existing homes on the property into the GastHaus, a three-bedroom house that is available for weekend stays.
While the Ropers plan to bring more grapes into production, their near-term focus is on growing their event business.
"We have had a lot of local brides who are interested and quite a few wine club members who have inquired about hosting events here," says Walt.
In addition, they have developed a rare niche — hosting "gravel grinder" bike races. 4R has already served as home base for three of these events for several hundred racers.
Ultimately, though, it's about the grapes.
"We are blessed with really good topography, and we have put a lot of money and thought into our architecture," says Walt. "And having hired an experienced winemaker, we are producing some great wine."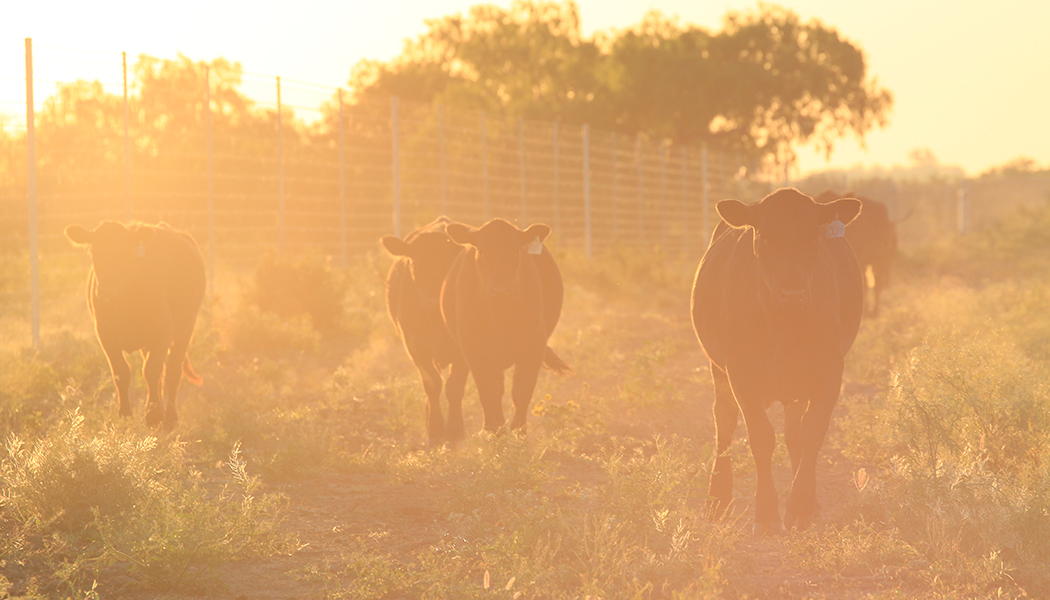 Have Questions?
Contact us to get more information beyond this article, or to let us know what else you'd like us to feature in the Resource Center!
Let's Connect