All Articles
A full-time farmer and a part-time Air Force Reservist, Spence Pennington has found community among Farmer Veteran Coalition members and support from Texas Farm Credit.
Spence farms 16,000 acres of cotton, grain sorghum, corn, sugar cane, sesame seed and other specialty crops, in addition to a herd of Brangus cattle in Raymondville, Texas, with his parents, brother, sister and wife, Emily.
Beyond Raymondville
As a high school student in the southern tip of Texas, Spence longed to attend college, join the military and see the world.
His eagerness to join the military was also an eagerness to carry on a family legacy. Spence's father was in the National Guard and his grandmother, who was at the Battle of Leyte Gulf, received the Bronze Star in World War II for her work as an Army nurse in the Pacific. Going back even farther, his mother's great-great uncle was General George Gordon Meade who played a significant role in defeating General Robert E. Lee at the battle of Gettysburg.
Nearing the end of his senior year, Spence saw all his dreams collide when he was offered college scholarships from the Army, the Navy and the Air Force. Faced with a decision, Spence thought back to his days on the farm, riding high in the crop duster as it careened over the fields, and chose the Air Force.
While an inability to differentiate between red and green prohibited Spence from becoming a military aviator, he obtained his pilot's license and became an aircraft maintenance officer. A job he has grown to love.
A Second Career
In 2015, after 12 years in the military, Spence had an opportunity to return to the farm. His then-girlfriend and now wife, had just become a reservist, and, as Spence said, "…everything just kind of clicked."
However, coming home didn't mean leaving the Air Force. Instead, Spence became a reservist, too. He serves as a Lieutenant Colonel and the Squadron Commander of the Aircraft Maintenance Squadron at Joint Base San Antonio-Lackland, Texas. As a Lieutenant Colonel, Spence manages 200 people – 80 during the week with an additional 120 on the weekends – and spends one weekend a month and two weeks a year in San Antonio.
Transitioning to Civilian Life
Transitioning back to farm life presented a variety of challenges.
"It was very, very difficult," Spence said. "You've lived this military lifestyle and it's a lot different than the civilian way of life. Between managing a civilian workforce or just the way the other 99 percent of America conducts business or just lives; it was an adjustment."
Keeping his foot in the door as a reservist has helped Spence with that difficult transition. "I had to transition, but at the same time, one weekend a month, I still put my uniform back on and I am back in that world."
"I was able to bring forward those military experiences and marry the two lives, that has been the best part," he said. "I just had to train my brain to say, 'all right, this is the way it would have been in the Air Force life, but this is the way it is in this life.'"
Common Ground
Spence isn't alone in his transition from the military to agriculture. This became apparent to him when he became a member of the Farmer Veteran Coalition (FVC), a non-profit that supports veterans–and currently serving members–of the Armed Forces as they embark on careers in agriculture.
"I joined FVC to be a resource for others and I ended up gaining a resource myself through support of other farmer veterans who are dealing with the same challenges," he said.
Through FVC, Spence has found community among others whose lives bridge two worlds: the military and the farm. He's even been able to connect with other farmer-reservists.
"When you've worked 60 hours by Wednesday and on Friday morning you're loading up to go to San Antonio, thinking, 'I haven't had a day off in a month. This is nonsense,' and then I get a picture from my friend who's also a farmer-reservist and he's doing the same thing? Well, that makes it worth it. I think to myself, 'I guess it's not so bad," Spence said.
Thanks to an FVC partnership, Spence is also participating in a free financial skills training program with a professor at the University of Minnesota.
Texas Farm Credit, a Valued Partner
In addition to FVC, Spence has found crucial support from Farm Credit. When their local crop insurance agent decided to sell his business and join Texas Farm Credit, Spence and his family chose to stick with his agent and become Farm Credit customers.
"It was a seamless transition, and they've been nothing but great to work for or work with," Spence said. "It feels like a family business that happens to have a Texas Farm Credit sign above it. They literally took down the insurance agency sign and put up a Texas Farm Credit sign. That's all that changed."
And for Spence, that same family feeling is present throughout Texas Farm Credit. "We like dealing with Farm Credit because they don't seem like a really big company that's sprawling all over parts of Texas. They seem like a hometown crowd," he said. "After traveling the world and living abroad, you really come to appreciate that."
Crop Insurance
Support from Farm Credit has been especially crucial in the face of recent extreme weather events in southern Texas. Without his crop insurance and support from Texas Farm Credit, Spence doesn't know where he'd be today.
"Crop insurance is as critical as putting seeds in the ground," he said. "That insurance program is what keeps us in business. I don't know another business that could have three out of six total failures and still be here."
For something so important to his business, Spence needs someone he can trust, someone who will be able to help him navigate the complexities of the crop insurance programs and ensure that he has the right coverage he needs. That's why he relies on Texas Farm Credit.
"I know that I can not only trust the people I've been doing business with at Texas Farm Credit, but if something were to happen to them, I can trust Texas Farm Credit as a whole to be there for me in something that is so critical. I mean, this is the difference in farming next year or not," he said.
Always Adapting
While Spence is grateful for his crop insurance in the face of natural disasters, he is has also noticed how these extreme weather events are taking place more frequently.
"We've learned real fast," he said. "You don't fight mother nature. You have to be her teammate."
"We are definitely changing the way we do business based on the microclimate changes we've seen. We're changing our practices to not only be more economically stable, but to be more environmentally friendly and resilient every day."
For Spence, that means being as precise as possible. "We don't apply one extra gallon of anything. We're always looking at the rates of crop protection products and trying to find the optimal balance that is in harmony with mother nature in order to get the job done and meet our goals."
Spence uses precision agriculture technologies, such as sub-inch accuracy on his GPS systems, to minimize overlap, fuel usage, driver fatigue, accidents and waste. "That system makes us extremely efficient in everything that we do," he said.
Looking Back and Thinking Towards the Future
For Spence, there are many similarities between his experiences in the Air Force and his life as a farmer.
"Without a doubt, being in the military has made me a better farmer," he said. "It's made me more calculated, given me the ability to plan and made me a better leader of people."
And, as Spence thinks towards the future of the farm and the life he is building with Emily, their two daughters and a baby on the way, he hopes to continue to become a better farmer. He plans to continue honing his environmentally conscious agriculture practices, practices that will not only help his business thrive, but that will help him farm in tune with the earth. "We want to keep making our farm more and more precise," he said. "If I don't do it right today, the farm won't be here tomorrow."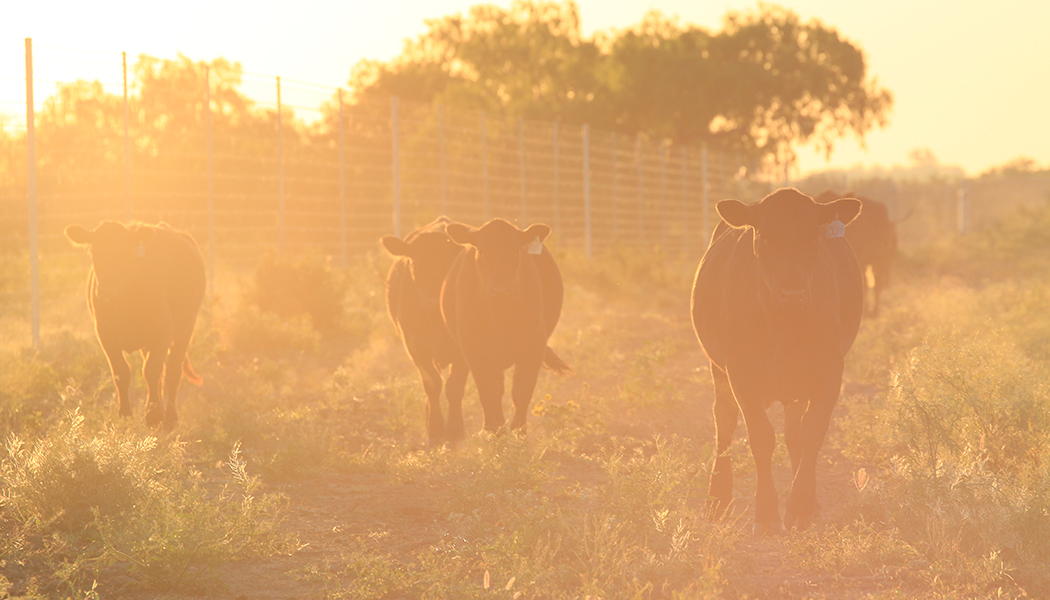 Have Questions?
Contact us to get more information beyond this article, or to let us know what else you'd like us to feature in the Resource Center!
Let's Connect