All Articles
I'm Jeff Millikin – Sr. Mortgage Loan Officer, and I have some exciting news. Texas Farm Credit's mortgage department teams up with various underwriters to provide our borrowers with a unique array of mortgage products. We can tailor each product to meet each customer's specific needs. We continue to grow our department and bring our borrowers new and exciting options.
One such affiliated partnership we are thrilled to announce is with Rural 1st. Rural 1st is a leader in rural residential lending. They offer some of the best interest rates and financing options for rural properties. Just like Texas Farm Credit, they pride themselves in providing an excellent customer experience.
I'd like to introduce you to some of the exciting Rural 1st products that Texas Farm Credit now has the opportunity to offer our borrowers.
First, I would like to discuss Rural 1st's purchase and refinance loan products for homes on acreage. These products are available on properties that are at least 5 acres of cleared land and located outside of city limits or in small rural Texas towns. Through our partnership with Rural 1st, we can offer these loans with as little as 15% down and fixed rates up 30 years. Unlike many secondary market partners, Rural 1st does NOT have jumbo loan limitations, and mortgage insurance is not required. So, a customer could purchase an $875,000 property with approximately $131,000 down and an extremely competitive rate. Most importantly, ag exemptions or valuations will remain with the property.
Texas Farm Credit and Rural 1st understand that some of our borrowers want to live in more unique homes, like log houses, metal homes, or barndominiums. We are excited to offer these same great financing products to a wide variety of homes.
Secondly, and potentially one of my personal favorite products, is our one-time construction close on acreage. Rural 1st's one-time construction product gives individuals looking at building their home in the country extremely competitive rates and terms previously not readily available.
Like our purchase products, we can offer loans for up to 85% of the property's completed value. We can utilize the equity in the land and allow up to a 12-month construction term. We are finding that builders love this product as we have no set number of draws. Our utilization of Built, an online Construction Management Software, makes the draw process streamlined and efficient.
In addition to our construction product, we can offer remodel and property improvement loans. Of course, conditions and terms vary with each of these products. Still, we'll be happy to discuss all the details with you thoroughly and transparently.
Lastly, we can offer rural residential homesite or lot loan products for the first time in Texas Farm Credit history. We can offer a 15% down on a 15-year amortization or 20% down on a 20-year amortization for homesites outside of city limits. It should be noted that the customer must have the intent to build on the lot that is being offered as collateral, and we also still require at least 5 acres of cleared land.
So, whether you want to buy in rural Texas or build your dream home, Texas Farm Credit's partnership with Rural 1st has a wide variety of products that make rural living accessible and affordable for our borrowers.
Get in touch with one of our Mortgage Loan Officers here at Texas Farm Credit, and let us walk you through all that we have to offer. By growing and partnering with various underwriters, the types of loans we can offer continue to expand. This means we'll be able to match you with the best product for your particular situation – and you'll quickly find that's what sets us apart in the marketplace.
We look forward to hearing from you soon!
Disclaimer
This is not a credit decision or a commitment to lend. Certain conditions and fees may apply. Texas Farm Credit is an Equal Housing Lender. As prohibited by federal law, we do not engage in business practices that discriminate on the basis of race, color, religion, national origin, sex, marital status, age (provided you have the capacity to enter into a binding contract), because all or part of your income may be derived from a public assistance program, or because you have, in good faith, exercised any right under the Consumer Credit Protection Act. The federal agency that administers our compliance with these federal laws is the Farm Credit Agency, Equal Credit Opportunity, Washington, DC, 20580. The Texas Farm Credit National Mortgage Licensing System number is 962054.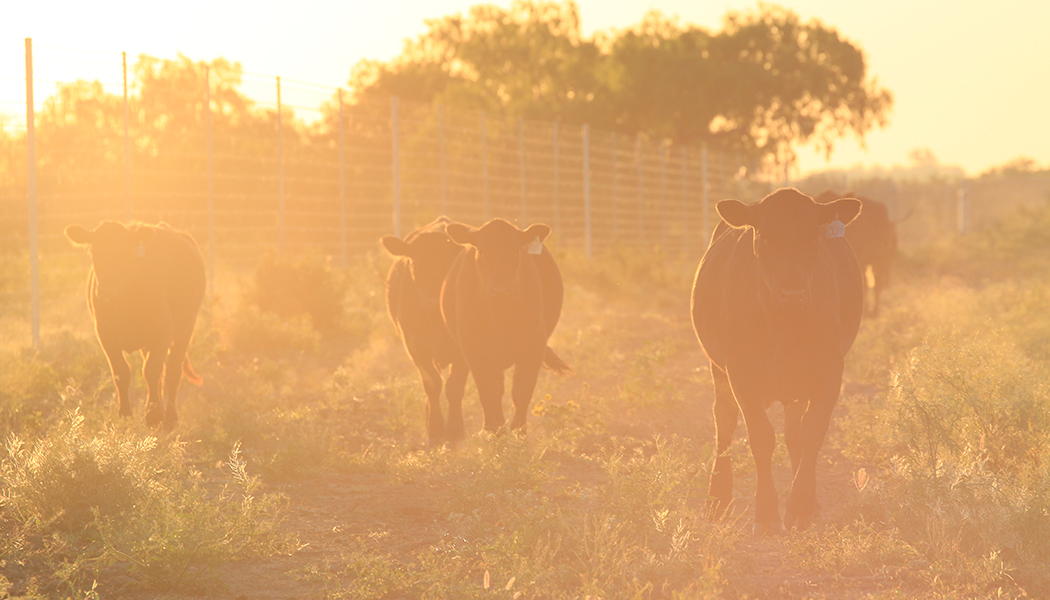 Have Questions?
Contact us to get more information beyond this article, or to let us know what else you'd like us to feature in the Resource Center!
Let's Connect