All Articles
Second liens may sound a bit scary and overwhelming, but they can actually be useful when used in the right way. This video explains how a second lien could be beneficial to you.
* Conforming loan limits in this video are examples only. Conforming loan limits subject to change per the Federal Housing Finance Agency.
---
At Texas Farm Credit we know that each customer requires a lending solution that is as unique as they are. We pride ourselves in walking through a multitude of scenarios with our customers to make sure they pick the mortgage product that is right for them. With over 35 years of combined experience in the mortgage industry, we have seen, heard, and experienced it all.
Let's talk a little bit about second lien mortgages and why they should be considered in certain situations.
A second lien mortgage, also known as: 2nd liens, piggy-back seconds, 80/10 loans, or 80/15 loans, is a type of lien on the property, which is subordinate, or second, to the primary mortgage. This type of split financing uses two mortgages to purchase or refinance a home.
Let's say that you are in the market for a new home but don't necessarily have 20% to put down and really don't want to pay monthly mortgage insurance. This would be where a second lien mortgage would come into play. For example, you the customer would put down 5% of the home's purchase price, Texas Farm Credit would do a loan for 80% of the purchase price, and there would be a second loan for the remaining 15%. By using a combination of loans, it would be possible to avoid mortgage insurance altogether.
Another reason you may want to consider a second lien mortgage would be when purchasing a property that is above the conforming loan limit of $715,000 (subject to change). When the loan is over that dollar amount, this is considered a JUMBO loan and is subject to JUMBO pricing, which is often higher. A second lien in this scenario would allow you to avoid JUMBO financing by keeping the first lien at the same loan amount – $715,000 in this example – or less.
You may be thinking to yourself that taking out a first and second mortgage sounds like a lot of moving parts, but that's where Texas Farm Credit's mortgage team comes into play. We will do all the work for you to ensure that the process is as smooth and stress-free as possible.
We understand that every customer's situation is different and are here to help guide you to achieve the goals you have in mind. Give us a call anytime and let one of our mortgage lending experts visit with you about all Texas Farm Credit has to offer. We would love the opportunity to work with you.
Frequently Asked Questions
A second lien is a loan secured by property (typically real estate) that has already been used as collateral for an earlier loan. The second, or junior lien will be repaid only after the first, or primary lien holder if the borrower defaults and the collateral is sold.
A second lien holder has all of the same rights granted to the first, or primary, lien holder, with the exception of being second in line to receive proceeds from the sale of collateral. For example, if a borrower defaults on a mortgage loan, the lien holder may foreclose and force the sale of the property, but the secondary lien will only be paid if there is money left over after the primary lien is repaid.
Disclaimer
This is not a credit decision or a commitment to lend. Certain conditions and fees may apply. Texas Farm Credit is an Equal Housing Lender. As prohibited by federal law, we do not engage in business practices that discriminate on the basis of race, color, religion, national origin, sex, marital status, age (provided you have the capacity to enter into a binding contract), because all or part of your income may be derived from a public assistance program, or because you have, in good faith, exercised any right under the Consumer Credit Protection Act. The federal agency that administers our compliance with these federal laws is the Farm Credit Agency, Equal Credit Opportunity, Washington, DC, 20580. The Texas Farm Credit National Mortgage Licensing System number is 962054.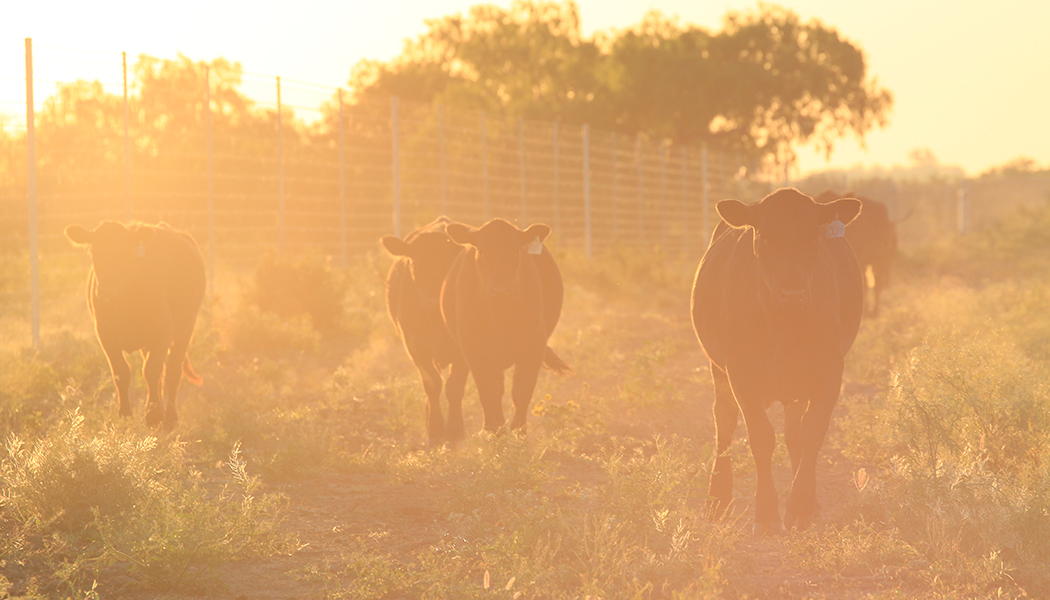 Have Questions?
Contact us to get more information beyond this article, or to let us know what else you'd like us to feature in the Resource Center!
Let's Connect