All Articles
December 6, 2020 | By: Jennifer Huffine |Investing
Hi there! I'm Jennifer Huffine the Secondary Markets Manager at Texas Farm Credit. While going through the home loan process, you may hear the terms "mortgage investor" or just "investor," as well as "secondary market." Let's talk about what those terms mean and how they may affect you.
After you buy a home, there are two main parties you'll need to be aware of: your mortgage lender – which, hopefully, is Texas Farm Credit – and your servicer. As a mortgage lender, we will issue your mortgage, then the servicer will handle your home loan payments after closing. This is where mortgage investors come in to play.
Investing Explanation
Mortgage investors purchase mortgages on the secondary market from lenders and then service the loan from there. There are several reasons why lenders use mortgage investors:
First, this gives us the capacity to afford to lend money to new home buyers. When lenders sell loans, they're able to take this debt from their balance sheet and free up their credit for new customers.
Another reason is that it takes years to profit from the interest on a decades-long loan. Investors are willing to wait that amount of time, but your lender wouldn't be able to make new loans if they were to wait, so they sell the loan instead.
Finally, and most importantly, for Texas Farm Credit, we have partnerships with specialized investors that help us offer loan programs to best fit our customers' unique needs. Working with these investors allows us to:

Offer financing for non-traditional mortgages such as homes on acreage, metal homes, one-time close construction loans, and more.
Offer competitive rates and flexible loan terms while still providing the customer service you expect when working with Texas Farm Credit.
And allows our borrowers to keep the ag exemption on their new property.
You may not find these things with other lenders that don't have the same investor relationships that Texas Farm Credit does. By working with the secondary market, we can connect homebuyers with those specialized investors through a single efficient system. We hand-select investors that understand the unique requirements of rural borrowers.
But not all mortgages are sold. Some loans are kept in-house and will be serviced by Texas Farm Credit. While you are going through the application process, your Mortgage Loan Officer will discuss all the options to give you a good idea of your loan's future.
No matter who ends up servicing your loan, it's crucial to know that the sale of your mortgage will not change your mortgage rate, terms, or other agreements. Those details are locked into your contract and will remain the same as they were at closing. The only thing that will really change for you is where you send your payments each month.
It is entirely normal for a mortgage to be sold on the secondary market. You will be notified of this at the beginning of the loan process. You'll be provided details with the investor's information and their contact information at closing, as well as where you will be sending your payments.
Lenders sell mortgages on the secondary market all the time, and Texas Farm Credit is no expectation. As the borrower, you benefit from having access to our specialized investors and have the Texas Farm Credit team working on your side to get the financing you need. Even though your loan may be sold to an investor and serviced by another organization, Texas Farm Credit mortgage team is always a phone call away. We are here for you. Always.
Disclaimer
This is not a credit decision or a commitment to lend. Certain conditions and fees may apply. Texas Farm Credit is an Equal Housing Lender. As prohibited by federal law, we do not engage in business practices that discriminate on the basis of race, color, religion, national origin, sex, marital status, age (provided you have the capacity to enter into a binding contract), because all or part of your income may be derived from a public assistance program, or because you have, in good faith, exercised any right under the Consumer Credit Protection Act. The federal agency that administers our compliance with these federal laws is the Farm Credit Agency, Equal Credit Opportunity, Washington, DC, 20580. The Texas Farm Credit National Mortgage Licensing System number is 962054.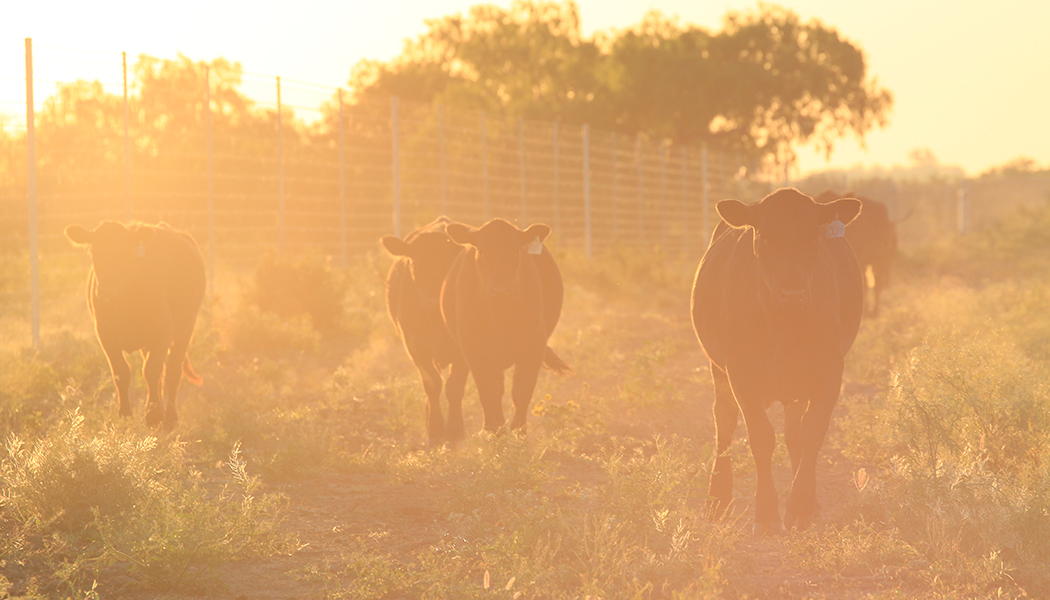 Have Questions?
Contact us to get more information beyond this article, or to let us know what else you'd like us to feature in the Resource Center!
Let's Connect