All Articles
It's a drizzly, dreary April morning at Panola Orchard and Gardens near De Berry in East Texas, not the sort of day most people would choose for berry-picking. But John Alexander has barely opened the farm store at the fresh berry operation when his first customers of the day, a woman and two children, arrive, excited about picking fresh strawberries.
After purchasing four plastic buckets, the trio heads back outside and follows bright yellow signs directing them to a strawberry patch behind the store. For the next half hour, they bend over low leafy mounds and fill their white containers with juicy red fruit.
"It's the dangdest thing I've ever seen," says John, who owns the fruit business with his wife, Judy. "On Sundays, we usually open at 1 p.m. for the U-pick field. People line up to get in, and we're picked out by 2! We had no idea that we'd sell this many strawberries when we planted 4,500 plants on a third of an acre. Next year, we're going to plant 66,000 on 4 acres."
Blueberries Are Their Specialty
Those future plantings will join the farm's ever-expanding menu of crops, which includes U-pick blackberry and blueberry patches, 66 acres of commercial blueberries, 20 acres of fruit trees and a good-sized vegetable garden with 600 tomato plants. "Blueberries are our specialty," John says. "We grow nine varieties of rabbiteye blueberries, which thrive in the acidic soils we have here in East Texas. For the first time, we're shipping commercially, so you'll see our Panola Orchard and Gardens blueberries this summer in H-E-B stores."
The Alexanders' success and continued growth comes in part from a strong partnership with Texas Farm Credit.
"I didn't inherit a thing," John says. "I've been able to buy and accumulate land through the years because of Farm Credit. We get far better rates with them compared to a commercial bank. Texas Farm Credit has been a huge help to us. They deal with agriculture every day, so they understand farmers."
Better Than Milking Cows
Before growing blueberries, John ran his own dairy farm near Gloster, La., for 28 years.
"For a long time, I thought there's got to be something better to do than milking cows seven days a week," he recalls. "I was tired of it. In 1992, we attended a blueberry festival in Mansfield, La. I did some research, then we decided to try growing blueberries."
The Alexanders planted 50 acres of blueberries later that year and 22 more acres the following year, and harvested their first crop in 1996.
"Blueberry bushes require several years to establish before they can put on fruit," John explains. "The transition from cows to berries wasn't too hard because we still had the dairy to pay bills, and I had the time to do both. In 1998, we sold the dairy and got out of the business. That was the best move of my life."
John and Judy operated Hillcrest Blueberry Farm until they retired in 2005.
"We leased out the farm and bought a home on a lake," Judy says. "We lived there and traveled until 2010. Then John got bored. So we put the house up for sale and, with help from Texas Farm Credit, bought this former cattle ranch near our grandkids in 2011."
From Cattle Ranch to Orchards
Before they could farm, however, John had to remove thousands of feet of pipe fences that crisscrossed the gently rolling land. He also scraped out two irrigation ponds — a 7-acre and a 20-acre pond — for the orchards.
"I only use surface water because I want to conserve our groundwater. When the rains come, we catch the water, and it's not lost downstream," he says.
With this farm, the Alexanders decided to diversify beyond blueberries, so they also planted blackberries, peaches, plums and nectarines, as well as a vegetable garden consisting of squash, peas, cucumbers, peppers, hot peppers and tomatoes.
After much preparation, the family harvested their first blueberry crop on this land in 2013.
"For the first few years, we sold our berries and tomatoes on a fold-out table under a tree by the road," Judy says. "We used a mailbox and the honor system for paying when customers came to pick blueberries and blackberries."
Then, three years ago, they decided to get serious about marketing, and built a storefront and an adjoining processing room, where they store their packaging equipment.
A Three-Generation Business
The couple's daughter Brenda runs the homey store, where customers can buy seasonal produce, fruit pastries baked by Judy, and jarred salsas, jams, jellies and preserves that she makes from the farm's fruits during winter months. In the store, a corner nook features Brenda's line of homemade soaps, lotions, salves and insect repellent. At the counter, customers can order a burger, strawberry or blueberry lemonade, and soft-serve ice cream, then eat in the dining room on red-checkered tablecloths.
Last year, Brenda's husband, Jason Martin, a forestry consultant by profession, joined the farm full time. The couple's three children — Dylan, 16, Haley, 13, and Jake, 6 — help too.
"I do whatever needs to be done," Jason says. "I run the harvesters, spray the grass, pick and grade fruit, plant gardens, disc up fields, take water samples from the pond, and help in the store.
"I also get to taste-test new products, like blueberry popsicles," he adds with a huge grin.
Jason also scouts for harmful insects and predators, which are plentiful in this area.
"Feral hogs are our worst problem," he says. "Deer will eat the leaves of fruit trees and bushes. Raccoons and squirrels get their share. To help keep losses to a minimum, we use electric fences and hog traps."
Mechanical Harvester Preserves Quality
Fruit damaged by mishandling also can cut into profits. To reduce those losses, the Alexanders partnered with Texas Farm Credit this year to purchase a new harvester.
"The one we had before was modern at the time, but the blueberries dropped four times from the time they were shaken off the bush and then rolled into a tote," John says. "All those drops can bruise and break open blueberries. Our new Oxbo 8000 blueberry harvester is a single-drop machine, so the fruit comes through nearly perfectly."
Meanwhile outside, three happy pickers walk back to their truck, carrying pails piled up with red strawberries.
"People aren't looking for a bargain when they come here to pick strawberries, blueberries and blackberries," John says. "They want an outing. A farm experience. A family adventure. And that's what we love to give them."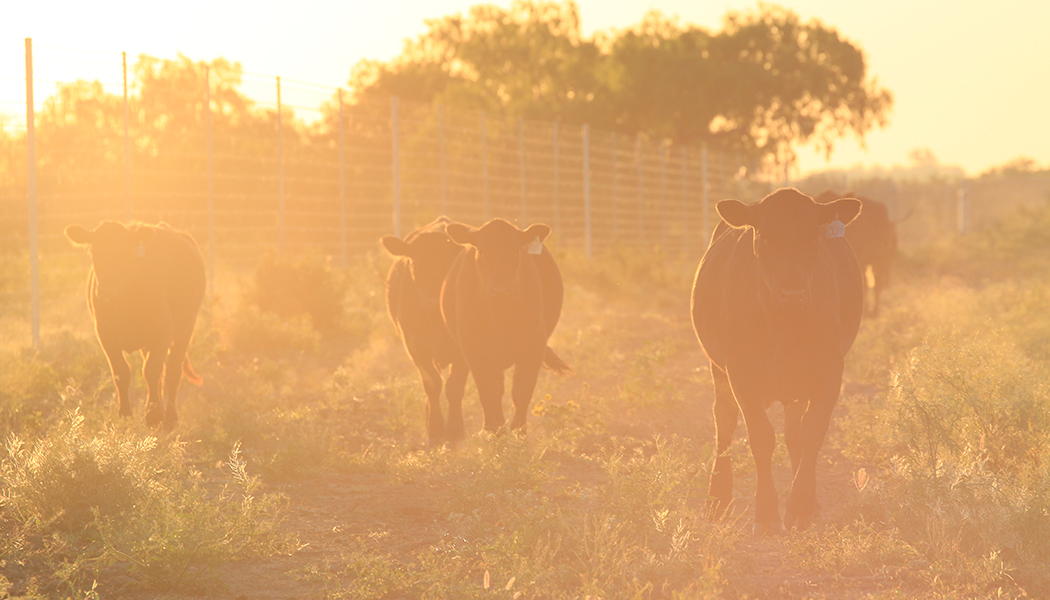 Have Questions?
Contact us to get more information beyond this article, or to let us know what else you'd like us to feature in the Resource Center!
Let's Connect