All Articles
South Texas farmer Tommy Hanka produces bok choy and napa cabbage for a growing market.
Bok choy grown in Texas? It's true. Texas Farm Credit customer Tommy Hanka has the proof. He's been growing bok choy and napa cabbage since 1994, when he graduated with a horticulture degree from Texas A&M University.
But Hanka isn't the first in his family to raise Asian vegetables. His father, James, began growing bok choy in the 1970s when he noticed that the increasing Asian population in Houston provided a niche market he could supply.
Since the younger Hanka first started producing these vegetables, they've become mainstream in the American diet. As a result, the demand for his crops keeps growing.
Extending His Growing Season
Today, this fourth-generation farmer grows 500 acres of bok choy and napa cabbage on his farm in Edinburg, Texas, deep in the heart of the Rio Grande Valley. He employs some 50 workers to help plant and harvest.
To ensure a continuous harvest from November to April, Tommy contracts with a large greenhouse operation to sow more than 5 million seeds. The seeds are sown weekly, starting in August. After about 30 days, the seedlings are hand-transplanted from the greenhouse to 20-acre plots on Hanka's farm each week. He harvests a new crop about every 80 days.
"Bok choy and napa cabbage can be a bit finicky," says Tommy. "They must have a consistent temperature. If it gets too hot, the plants may bolt, or go to seed. And normally by mid-April it can get too hot in the Valley, and 'tip burn' or internal decay raises its ugly head, making the product unmarketable.
"I've shed a few tears over that," he admits.
Contracting With Chain Stores
The vegetables are harvested by hand. They're loaded on wagons, strapped on pallets, then cooled before being loaded on trucks for shipping. Hanka fills five semitrucks a day, for a total of 25 semis a week for four months.
From the time the seed is planted, the crop is contracted to chain stores such as H-E-B, Walmart, Safeway and Albertsons. Because he staggers plantings, Tommy can meet their demand for consistent volume and quality.
Distribution is handled by the chain stores, which market his vegetables throughout
the Midwest, the East Coast and Canada, which has a larger Asian population than the United States.
"Quality comes first, and quality over quantity," is Hanka's motto. And he takes great care to ensure his product is the best it can be. That includes being certified by PrimusGFS, a food safety audit group.
Relying on Farm Credit
Hanka has relied on Texas Farm Credit for much of his financing over the past four years.
"Texas Farm Credit has really helped me out," he says. "I can't say enough good things about them. I had a bad year, and they came through for me at an extremely critical time. They are pleasant, competent, and they look out for you."
Billy Best, his loan officer and branch manager of Texas Farm Credit's Raymondville
office, says Hanka is one of the most diverse operators he's worked with in his Farm Credit career.
"While working toward long-term goals," says Best, "he is mitigating risk through a wide range of income streams ranging from vegetables, sod and cotton production to custom harvesting."
Growing Other Veggies Too
Napa cabbage, above, is a bit sweeter and milder than regular cabbage, and can be eaten raw or cooked.
Besides growing bok choy and napa cabbage, Hanka farms another 1,000 acres, including 200 acres of short-day onions. In addition, he grows green and red cabbage, brussels sprouts and other brassicas, which are cruciferous vegetables like collards and broccoli. He also grows cotton, corn and sorghum and owns a sod farm that provides steady income.
"Veggies are my main crop," he says. "I keep the commodity crops for rotation and to keep my key tractor drivers and irrigators busy year-round."
Hanka doesn't just grow Asian vegetables; he relishes a good salad made from his own fresh napa cabbage. "Remove the outer leaves because they can be bitter," he advises. "Then chop and add olive oil, salt and pepper."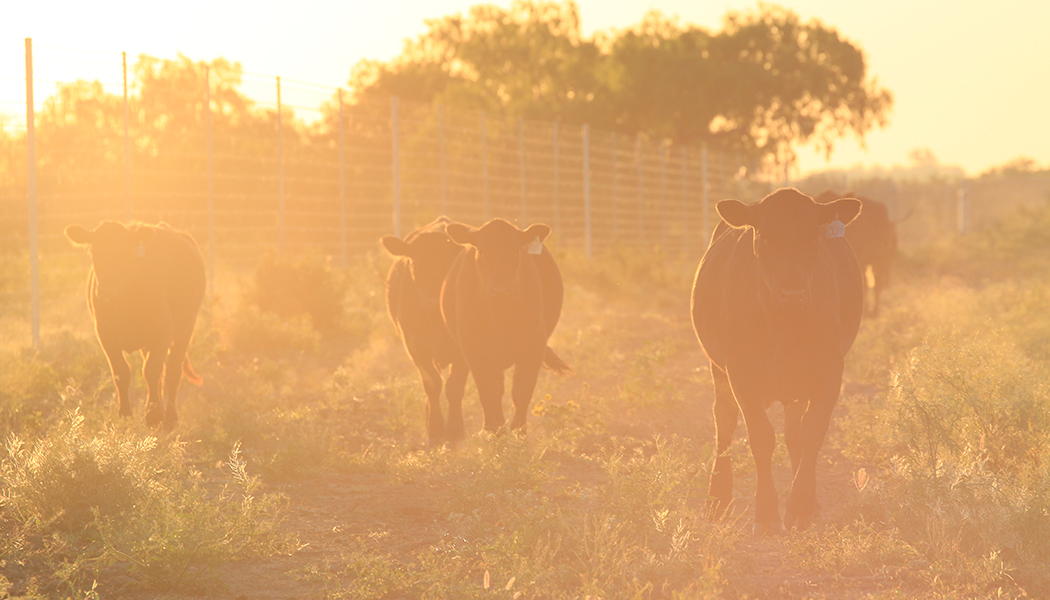 Have Questions?
Contact us to get more information beyond this article, or to let us know what else you'd like us to feature in the Resource Center!
Let's Connect