All Articles
For two brothers who chose to return to the family farm after college, farming in South Texas means always saving for a rainy day — or a drought.
Brothers Hunter and Bryce Wilde think their parents picked the perfect name for the family farming operation.
Anaqua Farms, near Lyford, some 40 miles northwest of Brownsville, Texas, is named for the hardy anaqua tree, which thrives in the subtropical climate and alkaline soils of South Texas, producing edible berries
and helping to support wildlife.
"Each tree is made of multiple trees that intertwine and come together to form one strong tree," says Hunter, 30. "It's a very productive tree and hard to kill."
Like the tree, the brothers, who partner with their parents, Glenn and Julie Wilde, have to be tough to farm their several thousand acres of grain sorghum, cotton and sugarcane.
2018 was not good to Anaqua Farms. Months of relentless drought cut their normal sorghum production by more than half, and cotton was "almost nonexistent," Hunter says.
But this was not the Wilde family's first rough year.
"Our grandfather farmed near here, and when it was time for my dad to go off on his own as a young man, he started with 500 acres of leased land," Hunter says. "But within two years, he lost it all when landowners decided to lease to other growers."
The experience, the brothers are convinced, forged their father's will to succeed, a philosophy and influence handed down to them.
"We own only about 10 percent of the land we farm, so we make it a priority to form relationships with our landowners, and keep them informed about what we're doing and how we're being good stewards of the land," says Hunter.
Frugality Is Key
Key to surviving crop disasters, the brothers explain, is always a matter of preparation and frugality.
"We save up in good years because we know bad years are coming," says Bryce, 28. "Here in the Rio Grande Valley, it's a guarantee you're gonna have a bad year, so tightening the purse strings, having crop insurance
and making wise, low-risk management decisions all help us survive. And we find other things to make money."
Their income from irrigated sugarcane has always helped in times of drought, and this year the Wildes also are planting sesame as an alternative, substitute crop.
"Our only way to make money is to grow a crop and cash it in," Hunter says.
That's the way it's been for the brothers' entire lives.
"We were born and raised here, in that house, and we've done nothing but farm," says Hunter. "No spring breaks; that was planting time. And no summers off; that's harvest time."
Eventually, though, the brothers left Lyford to earn degrees in ag systems management at Texas A&M University in College Station. Hunter returned to Anaqua Farms in 2011; Bryce in 2014.
"We never considered not coming back after college," Hunter says. "But before we did, our parents strongly suggested that we carefully evaluate our options. They wanted us to make sure we were returning because
that's what we really wanted to do, and not out of some sense of obligation."
Watching Hunter and Bryce work, it's obvious they love what they do.
On this day they are using a computer system to load the last of this year's grain sorghum into hefty 18-wheelers bound for nearby Mexico, where it will be used as chicken feed.
"Each truck holds 55,000 pounds of milo, and each silo holds 120 truckloads," Bryce explains.
Anaqua Farms has three towering silver silos, visible for miles. This year, only two were filled due to drought
Farm Credit Understands
The brothers believe that one of the family's most important cost-saving decisions in recent years was to purchase their own used cotton harvester so they would not have to hire custom harvesting crews.
"It was Texas Farm Credit that helped us crunch the numbers on that. They helped us decide whether making such a huge purchase was wise," Hunter says. "It's nice to work with a bank that not only knows agriculture, but that knows our operation. It's nice to have a company that specializes in and understands agriculture, as opposed to a standard lending service that only wants to see cash flows and low risk."
His brother is quick to commend their loan officer.
"Our Farm Credit banker, Billy Best, has been with our family for years," Bryce says. "He's great to work with. He and his staff know us. They really understand our complicated setup — we are actually four companies under one roof."
In 2014, Hunter participated in the Farm Credit Young Leaders Program in New York City and Washington, D.C., which showed young borrowers how the Farm Credit System is structured and how its loans are
funded.
"That's an area I wasn't too familiar with. I didn't realize it was an entire system set up for agriculture and managed by a board of farmers and ranchers just like us," he says.
While it's often the younger generation that brings new ideas to an operation, the Wilde brothers agree that their father has always been an innovator.
"As we get older, we realize just how amazing our parents were in making this farm successful by themselves," Bryce says. "Hiring good labor has been, and still is, a problem, so how they were able to juggle so much almost by themselves is amazing."
Both Hunter and Bryce marvel at their mother's business acumen, as well as her innovative ideas.
"Mom was among the very first in our area to start using computers in the management of agricultural operations," Bryce said. "She was a trailblazer in that regard, and over the years has kept up with the latest in computer technologies that continue to help us run our businesses."
Trying Sustainable Practices
Anaqua Farms is in the process of incorporating new practices, including strip-till and no-till farming methods and the use of cover crops to help retain soil moisture and nourish the soil.
"We can't go on like this," Hunter says. "For example, we buy truckloads of expensive chemicals every year to produce our crops. That's just not sustainable. Besides the threat to the environment, it's a part of the
frustration of being in a business where we buy inputs at retail prices and sell what we produce at wholesale."
The brothers say that when it comes time for their children to take over the farm, they too will allow them to make their own decisions. Hunter and his wife, Courtney, live near the farm and have two children, Granger, 7, and Bristol, 5. Bryce and his wife, Kaitlyn, have a 3-month-old son, Coleman, and live in nearby Harlingen.
In the end, Bryce notes, it's all about making a profit and surviving.
"We're looking forward to the next 40 years," he says. "But we've got to change. If we want to be sustainable, and if our kids want to be here and continue farming, we've got to be profitable now."
For these young South Texas farmers, the job is much more than daily chores. It's about seeking and mastering both old and new technologies to help them endure their challenging, desert-like environment in good times and bad, just like an anaqua tree.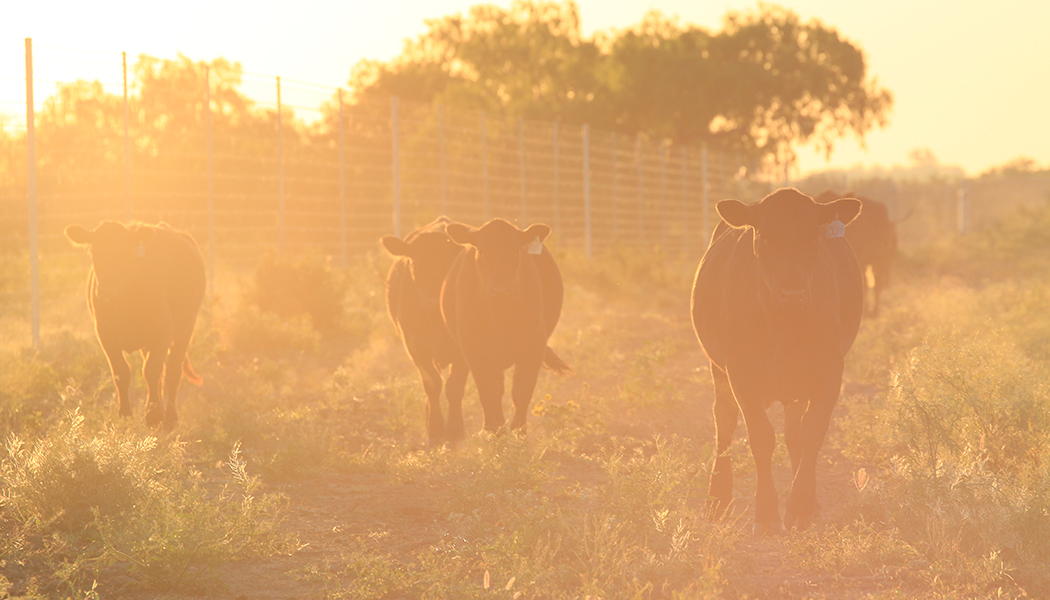 Have Questions?
Contact us to get more information beyond this article, or to let us know what else you'd like us to feature in the Resource Center!
Let's Connect